Offers
Promotions and discounts for your next visit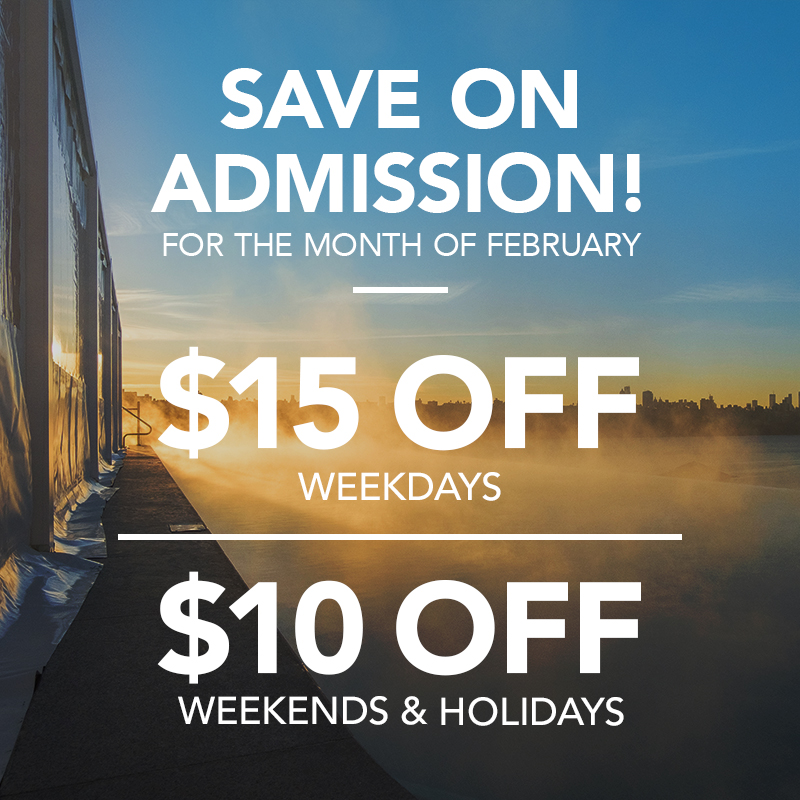 Save on February Admission!
For the month of February
For the month of February, get $15 off on weekday admission and $10 off on weekend/holiday admission!
No code necessary. Discount has been automatically applied to our admission rates of $75/$85. Valid only 2/1/21 – 2/28/21. Holiday/Weekend rate applies for 2/15/21. Reservations strongly recommended. Walk ins available based on availability and are not guaranteed entry.
Book Now