Contact Us
Our Guest Relations Team is here to help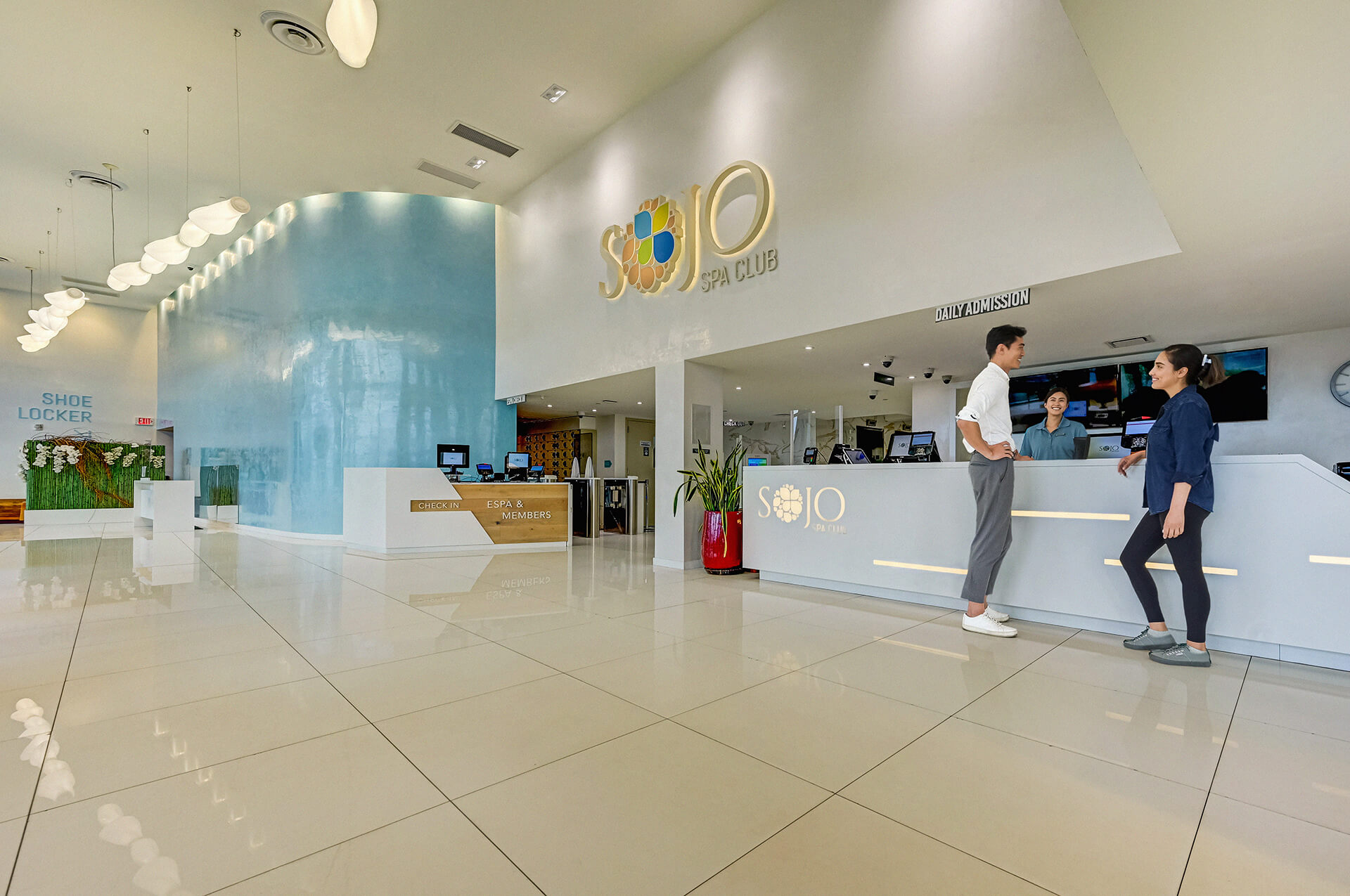 Popular Questions
Visit our FAQ page for more.
What is your cancellation policy for spa treatments?
Treatment Cancellation Policy
Treatments can be canceled by calling (833) SOJO SPA up to 24 hours before the appointment time with no fee.
Treatment cancellations with less than 24 hours notice will be charged at 50% of the cost of treatment.
No shows will be charged at 100% of the cost of treatment.
Rescheduling within 24 hours will result in a $50 rescheduling fee per service ($100 for couple's massage).
Reservations are held with a credit card which may incur a pending preauthorization charge. This will be reversed at the time of treatment and may take 2 – 7 business days to be reflected on your account.
Can I change or modify my daily admission order once I've placed it?
We are unable to modify your existing daily admission order for a different quantity of guests or a new date and/or time. Instead, we are happy to cancel your existing order for a full refund and you may place a new order for your preferred date and time based on current availability.
If you need to reduce the number of guests in your reservation, another option is to request a refund on the day of your visit for a refund for the unused tickets. You'll be able to request this in-person with the agent checking you in at the lobby.
What is your Daily Admission cancellation policy?
Cancellations for a full refund are accepted up to 30 minutes prior to your reservation start time and can be done by calling us at 833 SOJO SPA or you may email us your cancellation request.
Please hit reply on your admission order to get in touch with us!
Do I need a reservation to visit SoJo Spa Club?
Reservations for both treatments and for daily admission are strongly recommended. We cannot guarantee we will have space for walk-ins at all times.
Please visit our Plan Your Visit page or call 833 SOJO SPA in order to book your reservation.
What's included with Daily Admission?
Your daily admission pass includes access to:
Outdoor Pools & Baths
Saunas & Hot Stone Beds
Locker Room & Bath House
Indoor & Outdoor Lounges
Cowork Space
You will also receive:
Complimentary robe or spa lounge wear for your visit
Complimentary towels for your visit
Locker Storage (no separate lock needed)
Complimentary toiletries in the Bath House
Spa treatments, products, and food & beverage are an additional fee.
Visit our Explore page to learn more about what is available at SoJo Spa Club.
Advance reservation strongly recommended for daily admission. Walk-ins are not available on sold out days.
Help! I left something behind/lost something while I was at SoJo.
We are so sorry to hear that you have misplaced an item during your visit! While SoJo is not responsible for lost or stolen items, we are pleased to be in partnership with Chargerback.com where you can report your lost item and we will do our absolute best to help you get it back.
Please fill out the Chargerback Form online with as much detail as possible. Once submitted, our team will check our Lost and Found and if your matching item is found, you will be notified.
Send a message
Complete the form below to contact our guest relations team.
"*" indicates required fields