Summer at SoJo
Starts Friday, May 26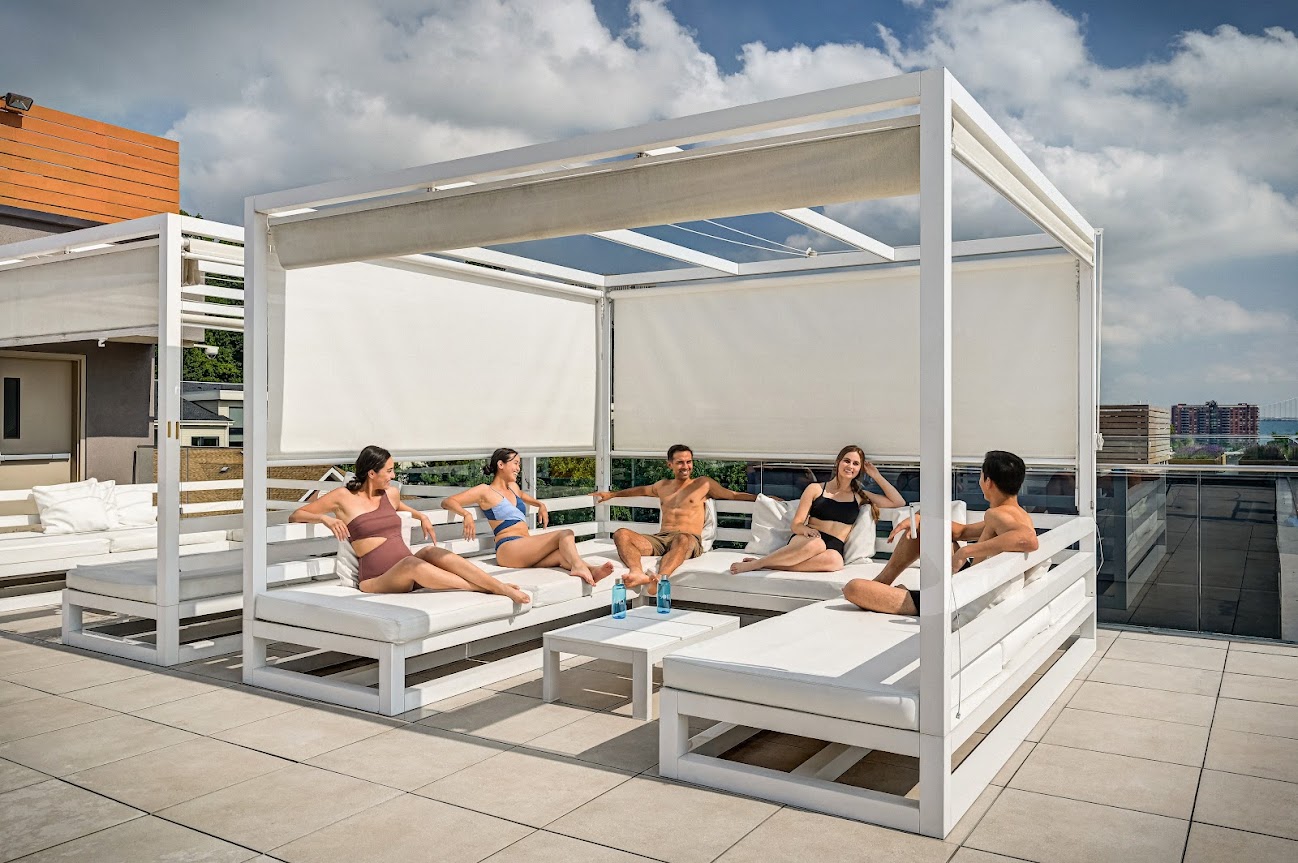 Summer Amenities
Summer is the ideal season to embark on a blissful journey at SoJo Spa Club. With the warm sun shining overhead, there's no better time to embrace the decadent offerings of our spa. The outdoor pools and water features provide a refreshing escape from the summer heat and indulge in leisurely lounging. The lush greenery surrounding the spa club is in full bloom, creating a picturesque backdrop that enhances the beautiful ambiance. SoJo Spa Club's outdoor rooftop garden offers panoramic views, allowing you to soak up the beauty of the season. From invigorating spa treatments to relaxing in a comfortable cabana, summer at SoJo Spa Club is a sensory journey that rejuvenates the mind, body, and soul.
Rooftop Garden
The Rooftop Garden provides an escape with breathtaking panoramic views, where guests can soak up the invigorating energy of nature while indulging in a truly revitalizing experience.
Plan Your Visit
9 AM to Sundown
Outdoor Grill
The Outdoor Grill tantalizes the taste buds with an array of delectable dishes, where guests can savor the mouthwatering flavors of grilled cuisine while enjoying the open-air ambiance and delightful summer vibes.
Plan Your Visit
Availability Dependent on Weather
Cabanas
The cabanas at SoJo Spa Club offer a private haven of comfort and relaxation, where guests can unwind in style while enjoying the ultimate retreat from the hustle and bustle of everyday life.
Plan Your Visit
9 AM to Sundown
Waterfall
The waterfall at SoJo Spa Club cascades gracefully, creating a mesmerizing centerpiece that captivates the senses. Its soothing sounds and the misty spray that fills the air, providing a refreshing backdrop for relaxation and creating a truly immersive spa experience.
Plan Your Visit
9 AM to 9:30 PM
All Summer amenities are subject to weather and may close temporarily if conditions provide to be unsafe or unfavorable.
Explore SoJo Spa Club