Outdoor Amenities
Heated Pools & Baths Open All Year Round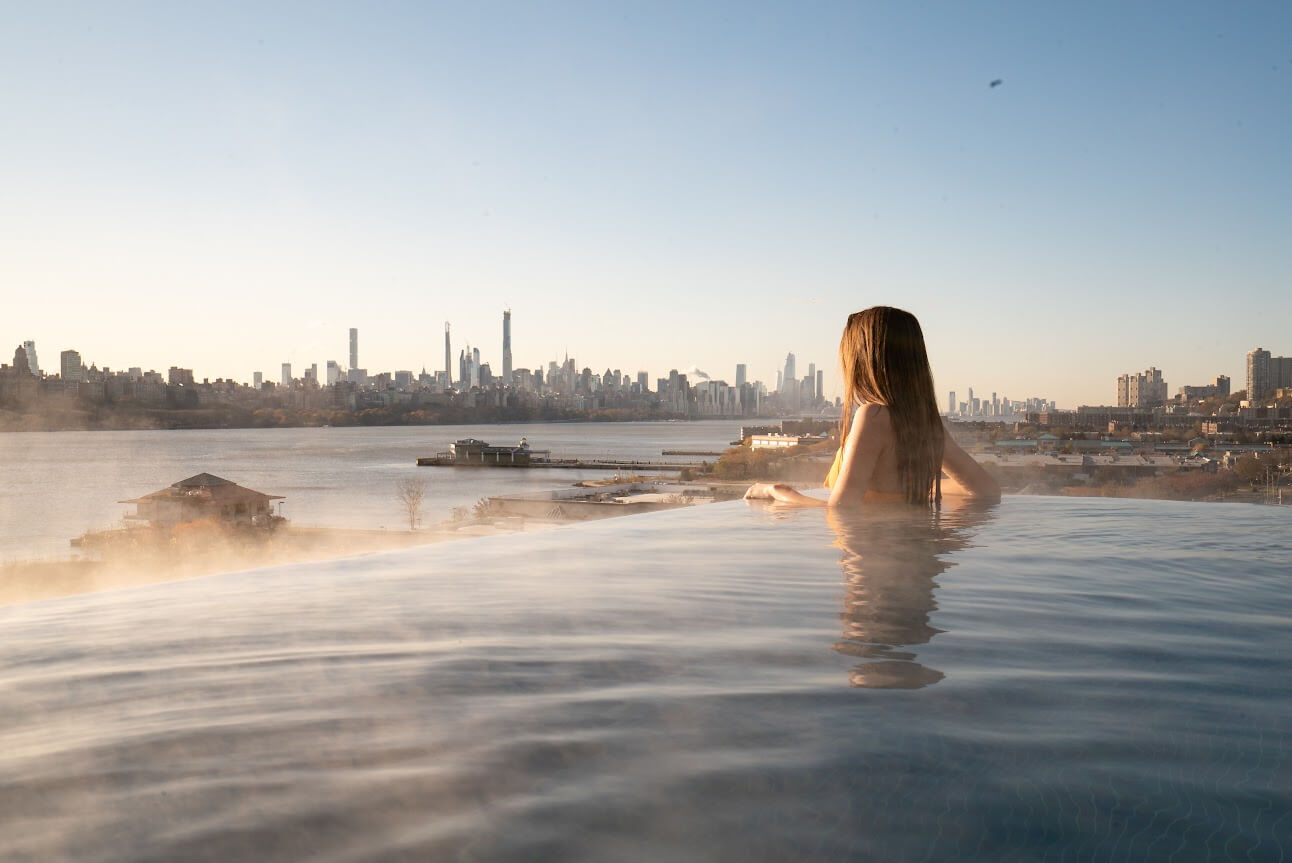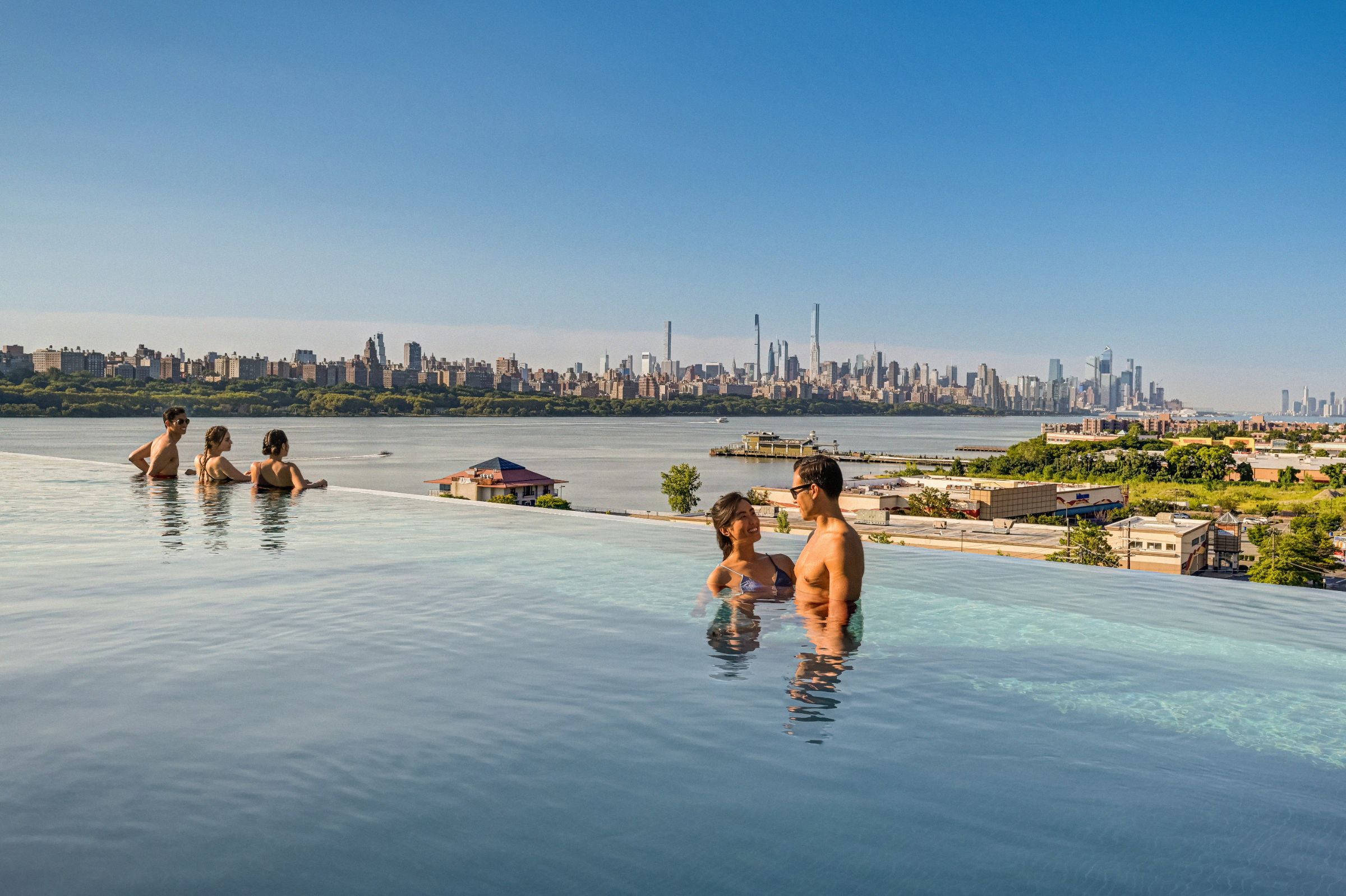 Infinity Pool
Our hidden gem tucked away more than one hundred feet above River Road., offering a spectacular panoramic view of the Manhattan skyline.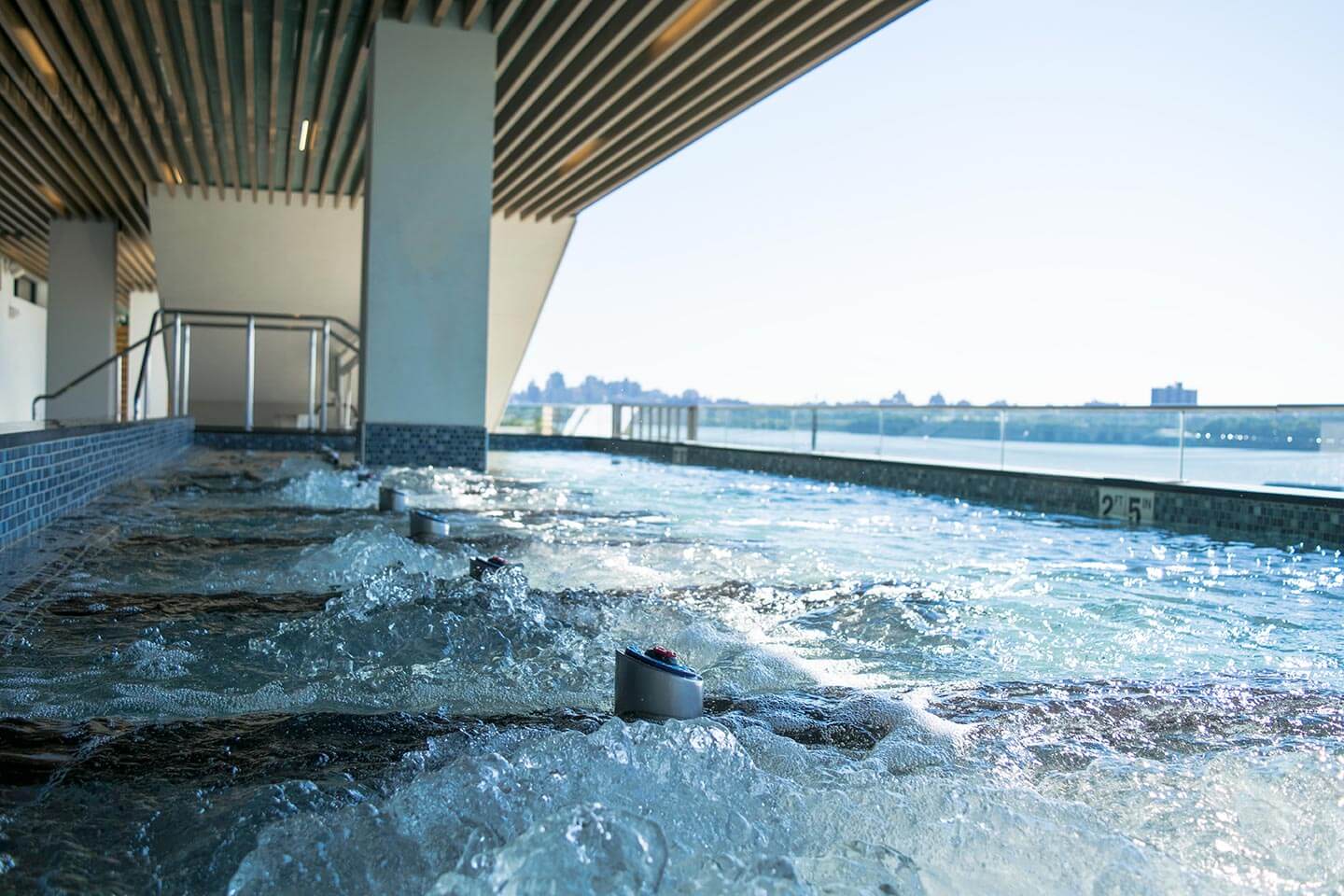 Hydrotherapy Pool
Our open-air hydrotherapy pool and hot tubs combine three of nature's most powerful therapies: heat, water and air – to offer restorative properties.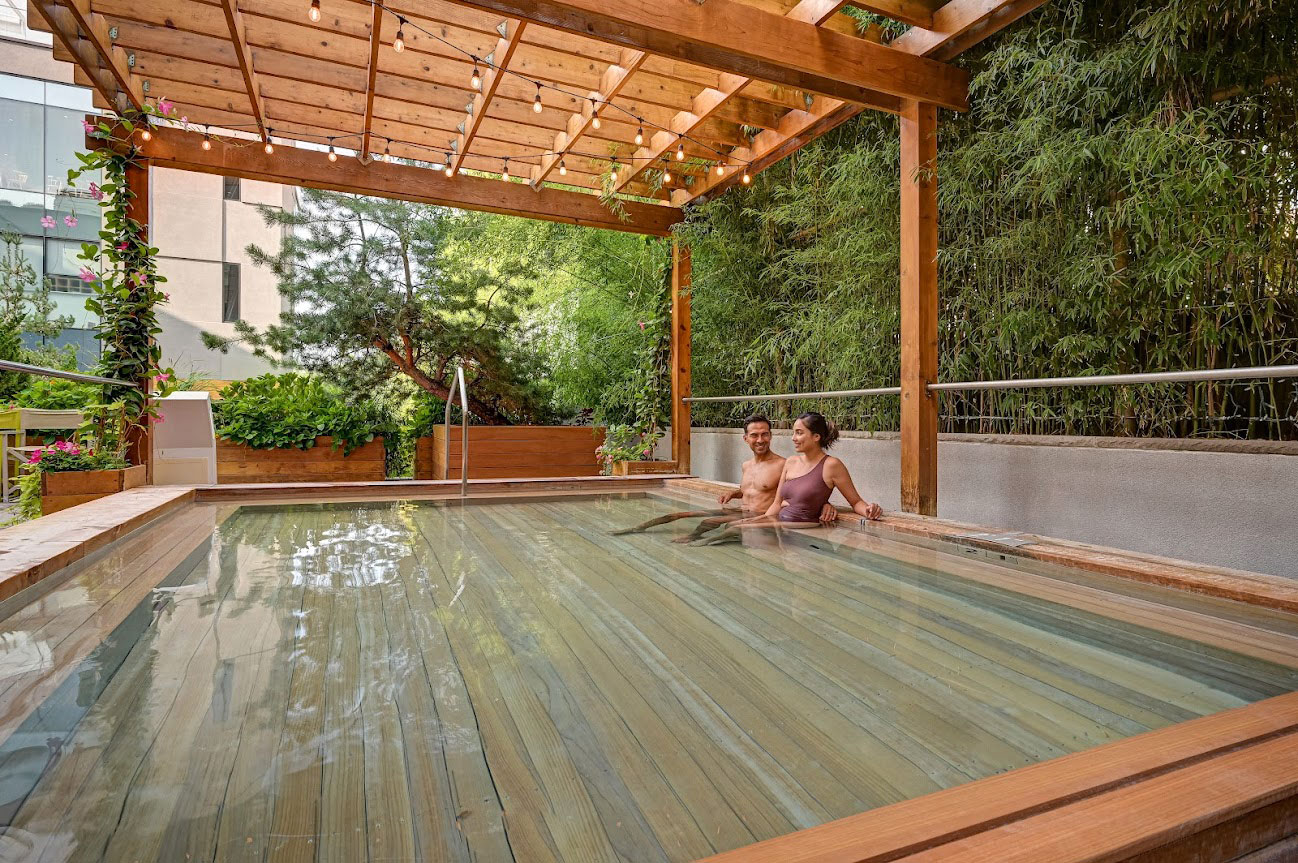 Hinoki Bath
The rich grain white cedar wood of our Hinoki Bath provides smooth surface texture and exudes a soothing lemony fragrance – a unique natural scent known as "hinoki thiol," a natural antibacterial oil that tranquilizes the body and mind.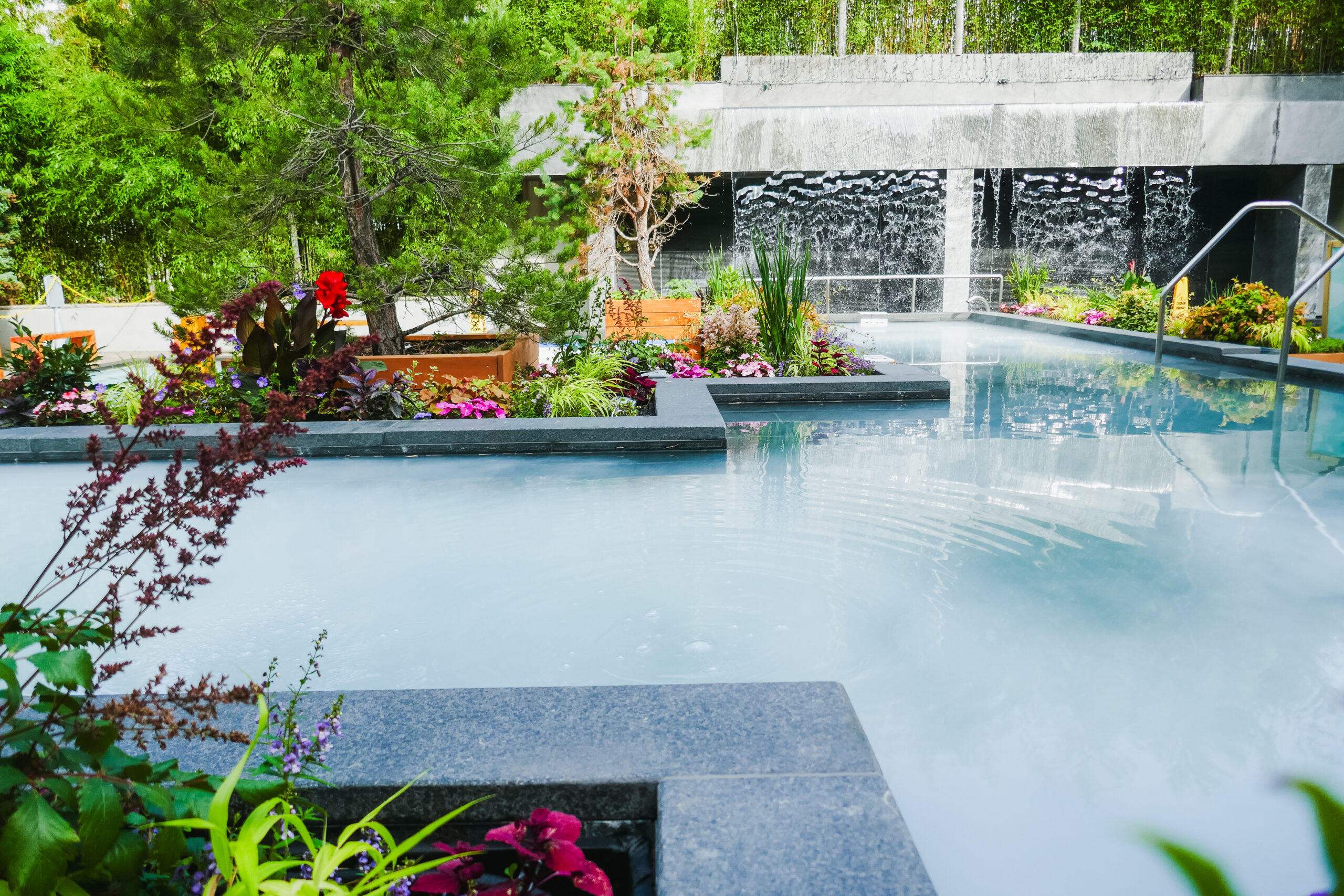 NEW Silk Bath
The newest amenity at SoJo Spa Club! A new and improved Silk Bath, with a larger seating area, perfect to revitalize your tired skin.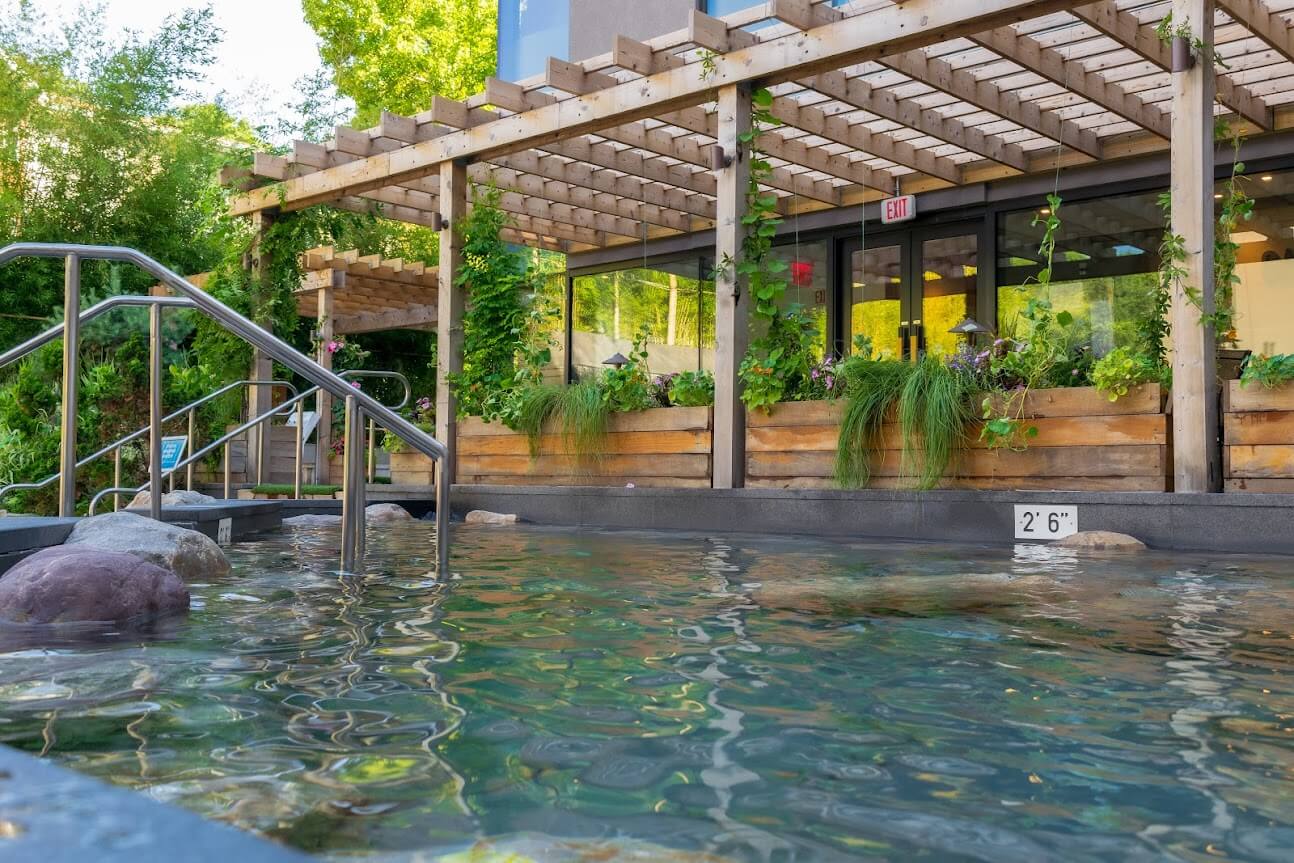 Carbon-rich Bath
The warm bath water is enriched with a high concentration of natural carbon dioxide, which is known to increase blood oxygen levels and improve circulation.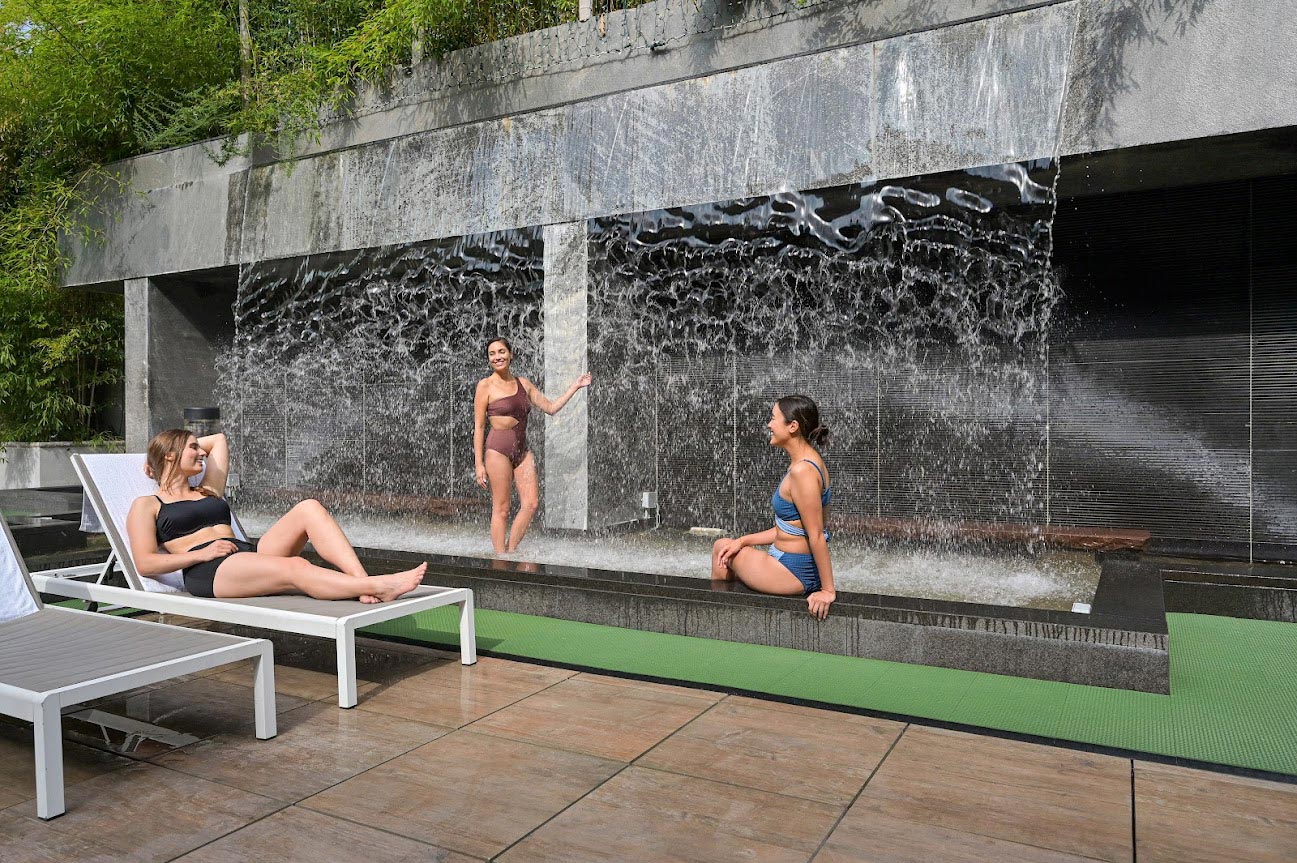 Waterfall
The cold plunge waterfall allows guests to experience the benefits of hot and cold therapy. Take a relaxing dip in one of our heated outdoor baths and then cool off in our cold waterfall. *Closes during colder months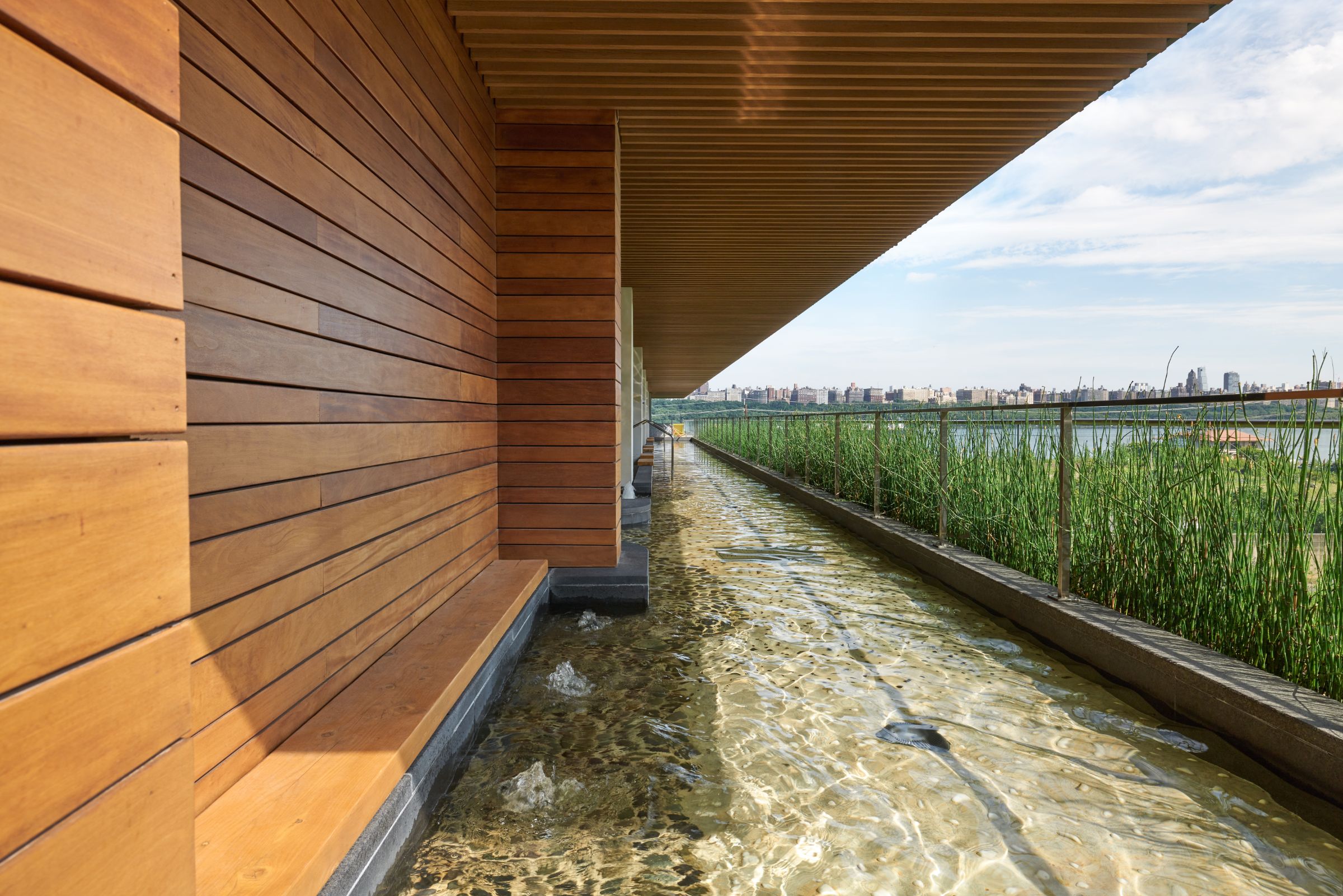 Foot Massage Path
Take a leisurely stroll along our outdoor walking path. The combination of smooth, flat and rounded stones under shallow water will provide walkers a natural foot reflexology massage.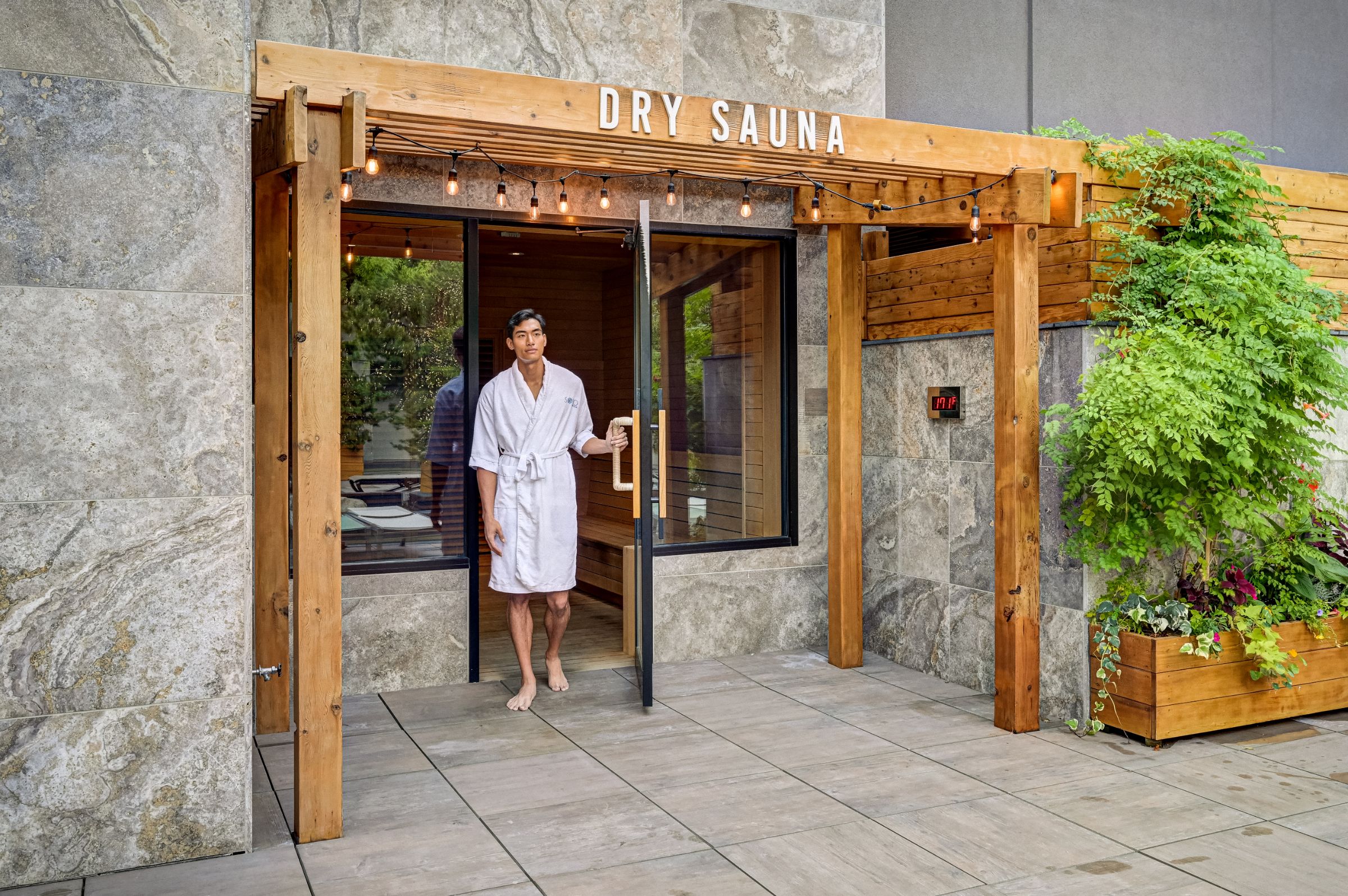 Outdoor Dry Sauna
An outdoor sauna modeled after Finnish tradition.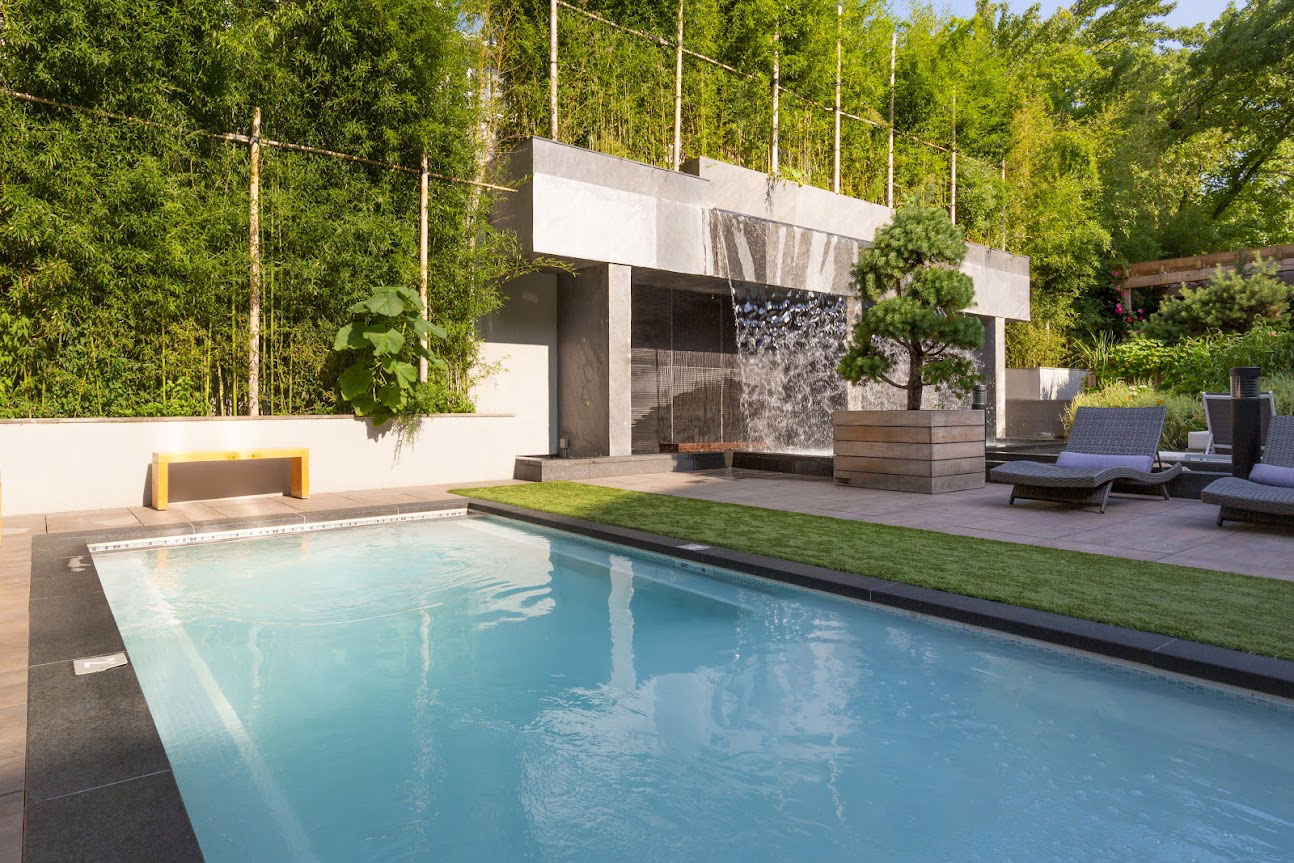 Silk Bath
The Silk Bath utilizes state-of-the-art Japanese white ionization technology that infuses hot spring micro-bubbles directly to the water to nourish body tissue and improve skin elasticity.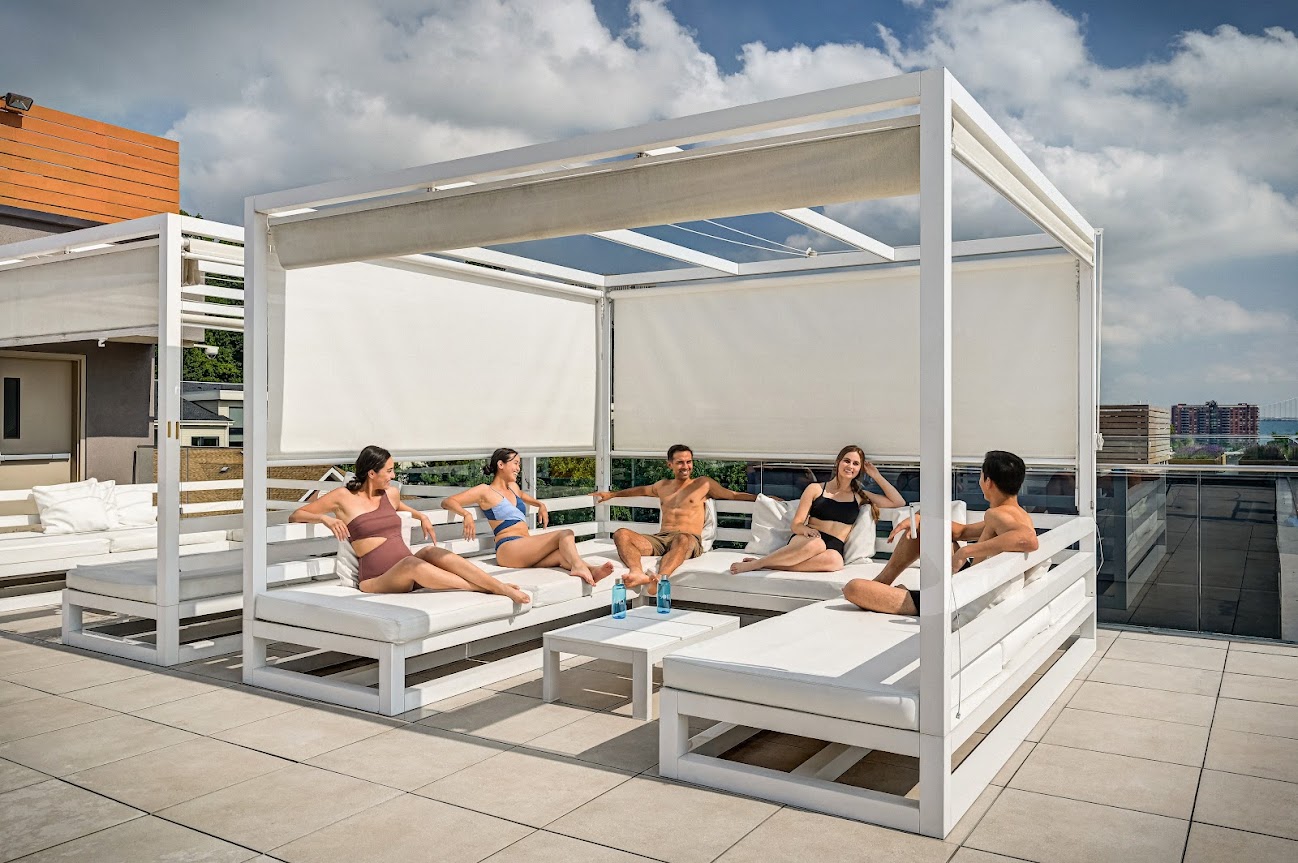 Cabanas
Coming with a group? Snag a cabana by the Infinity pool.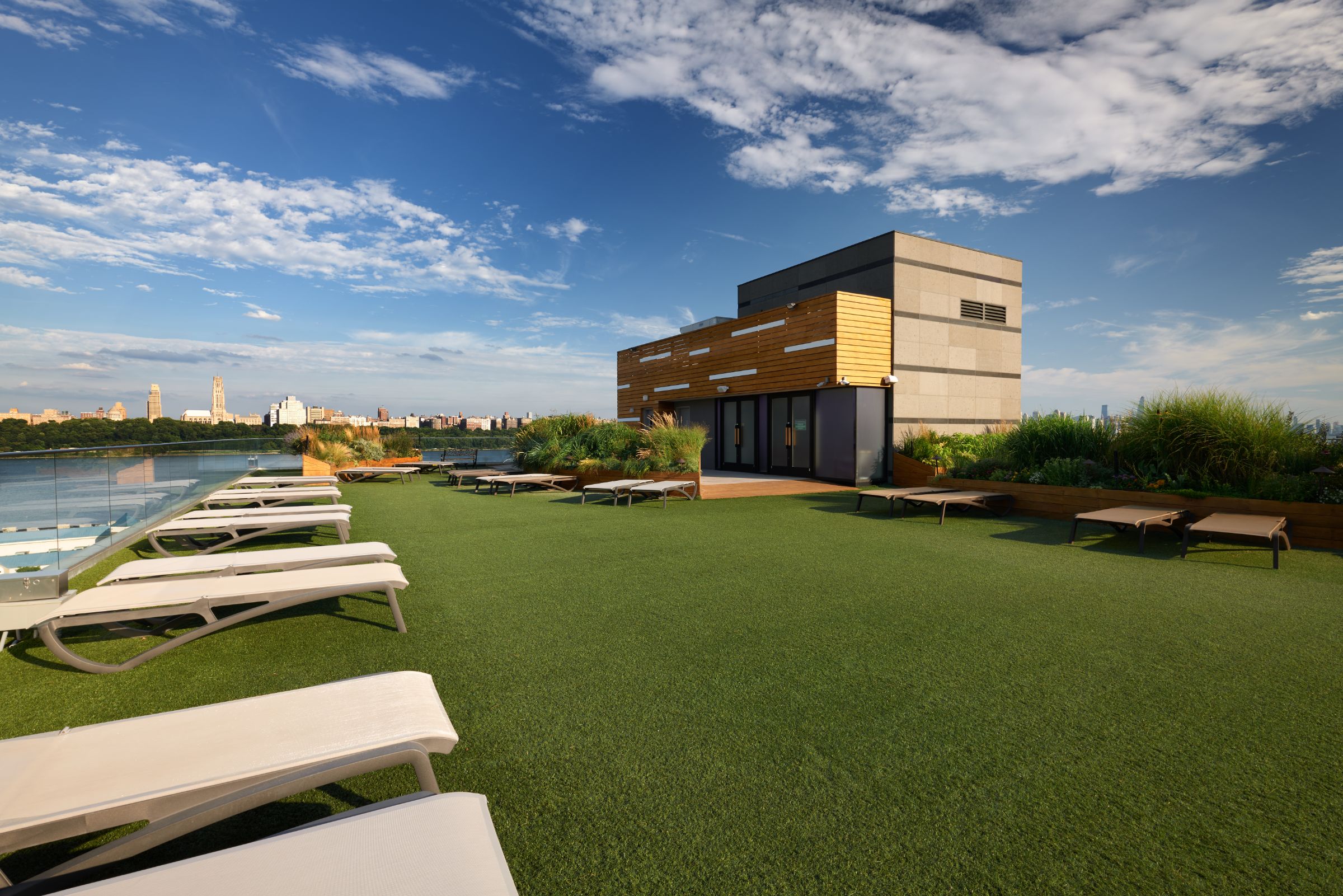 Rooftop Garden
Catch some rays or catch up on your latest book in our lush and flower-filled Rooftop Garden while overlooking an outstanding skyline view.
Outdoor Women's Warm Bath
Enjoy a private, women's only outside hot bath.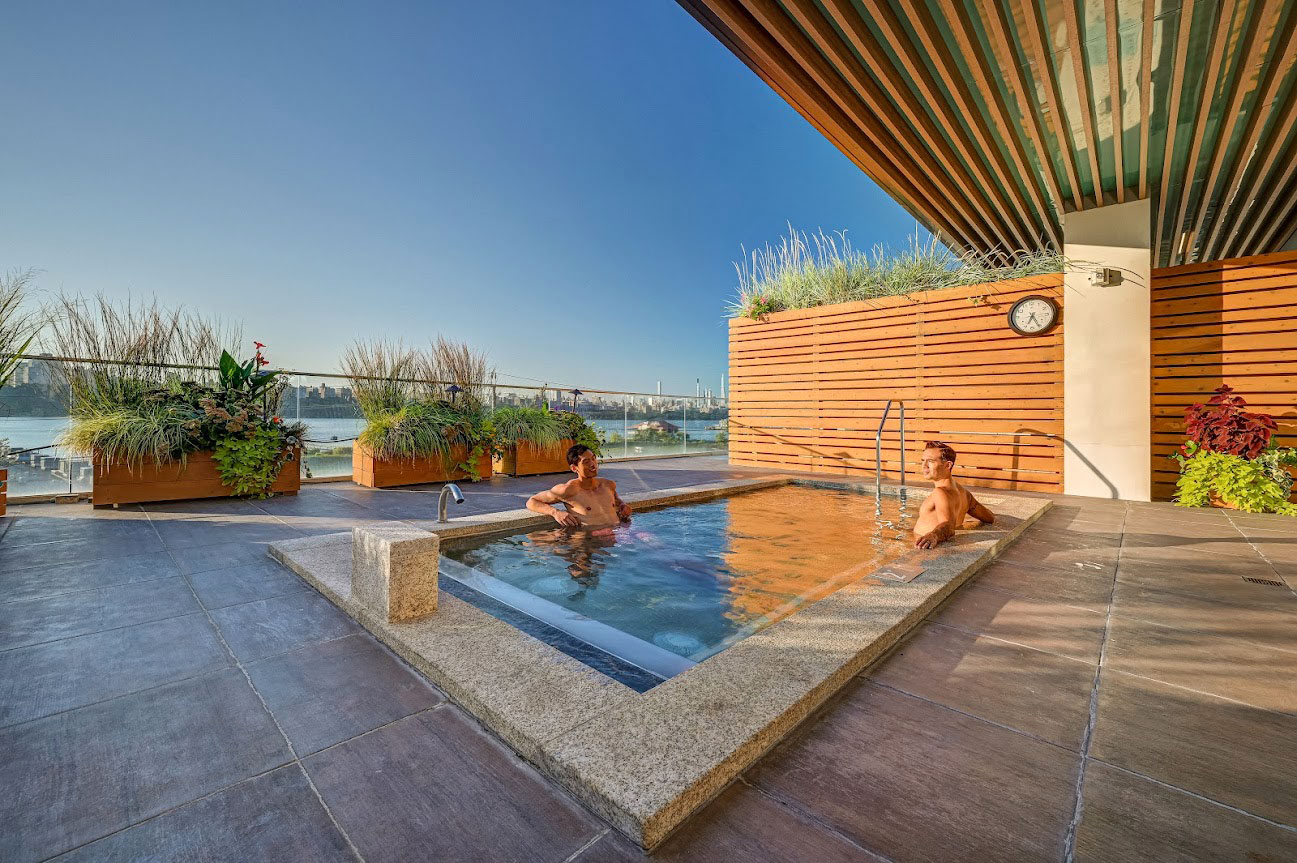 Outdoor Men's Warm Bath
Enjoy a private, men's only outside hot bath with views of the George Washington Bridge