Indoor Amenities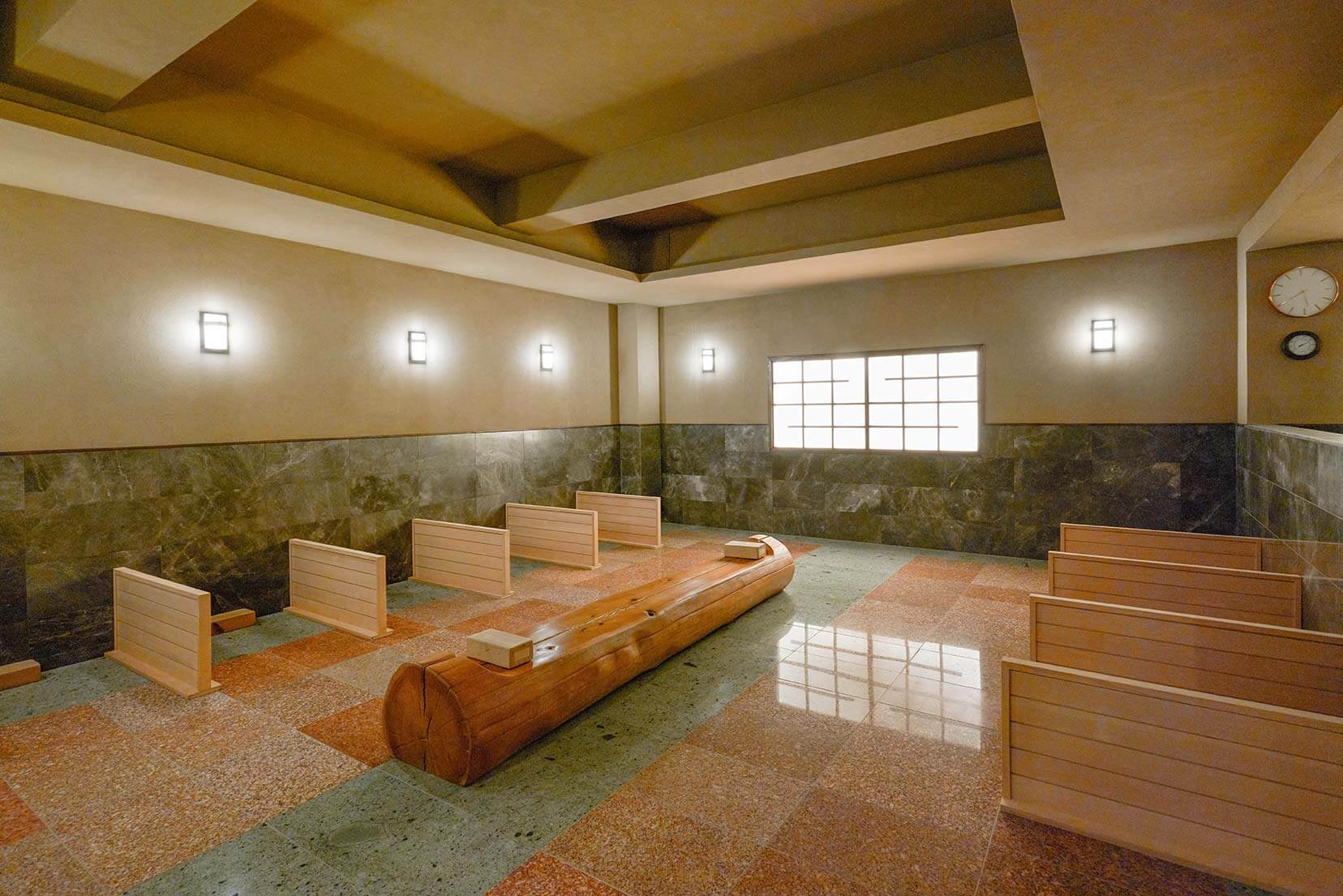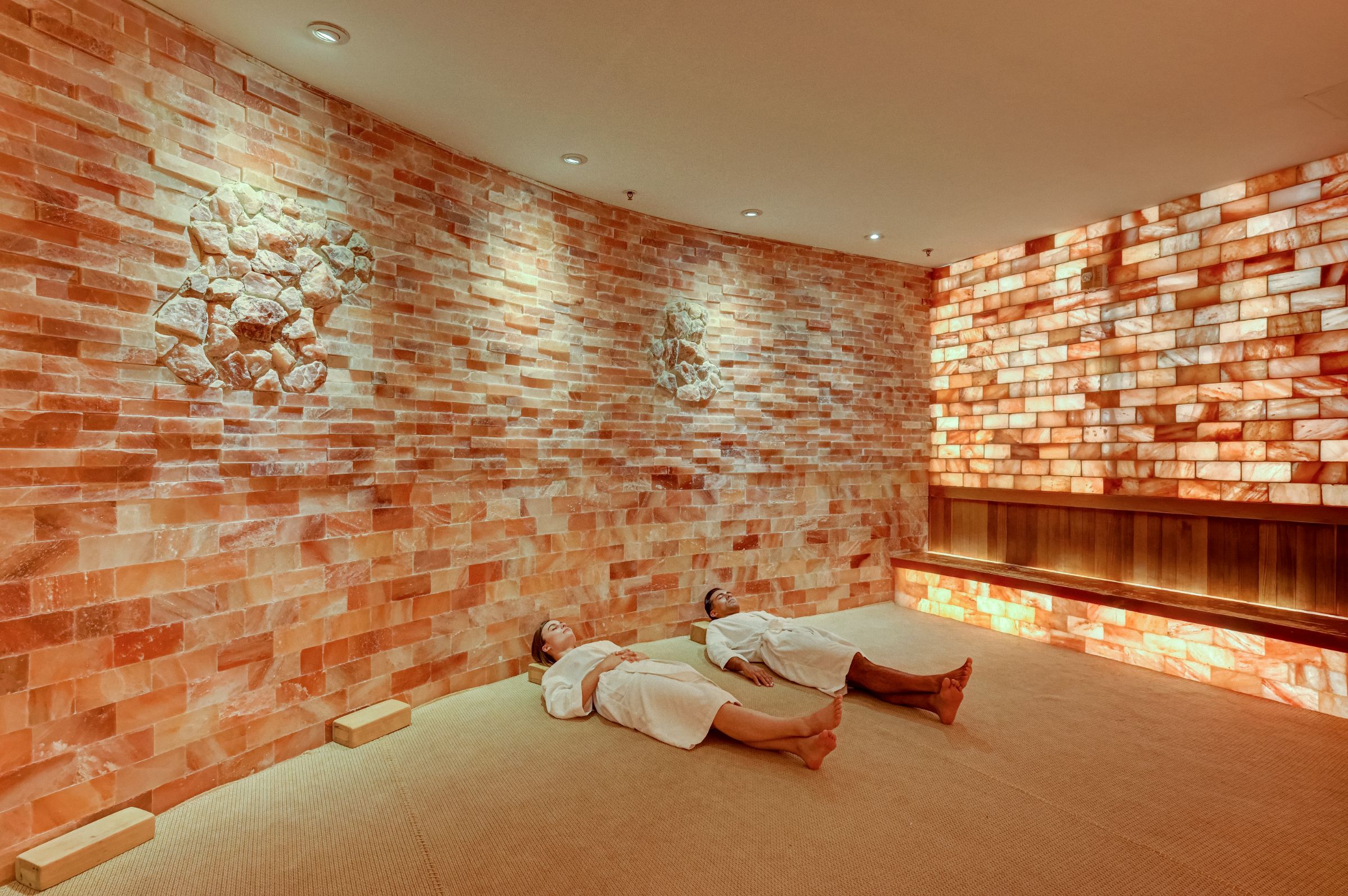 Himalayan Salt Sauna
Constructed with imported salt bricks from the pristine mountains of the Himalayas.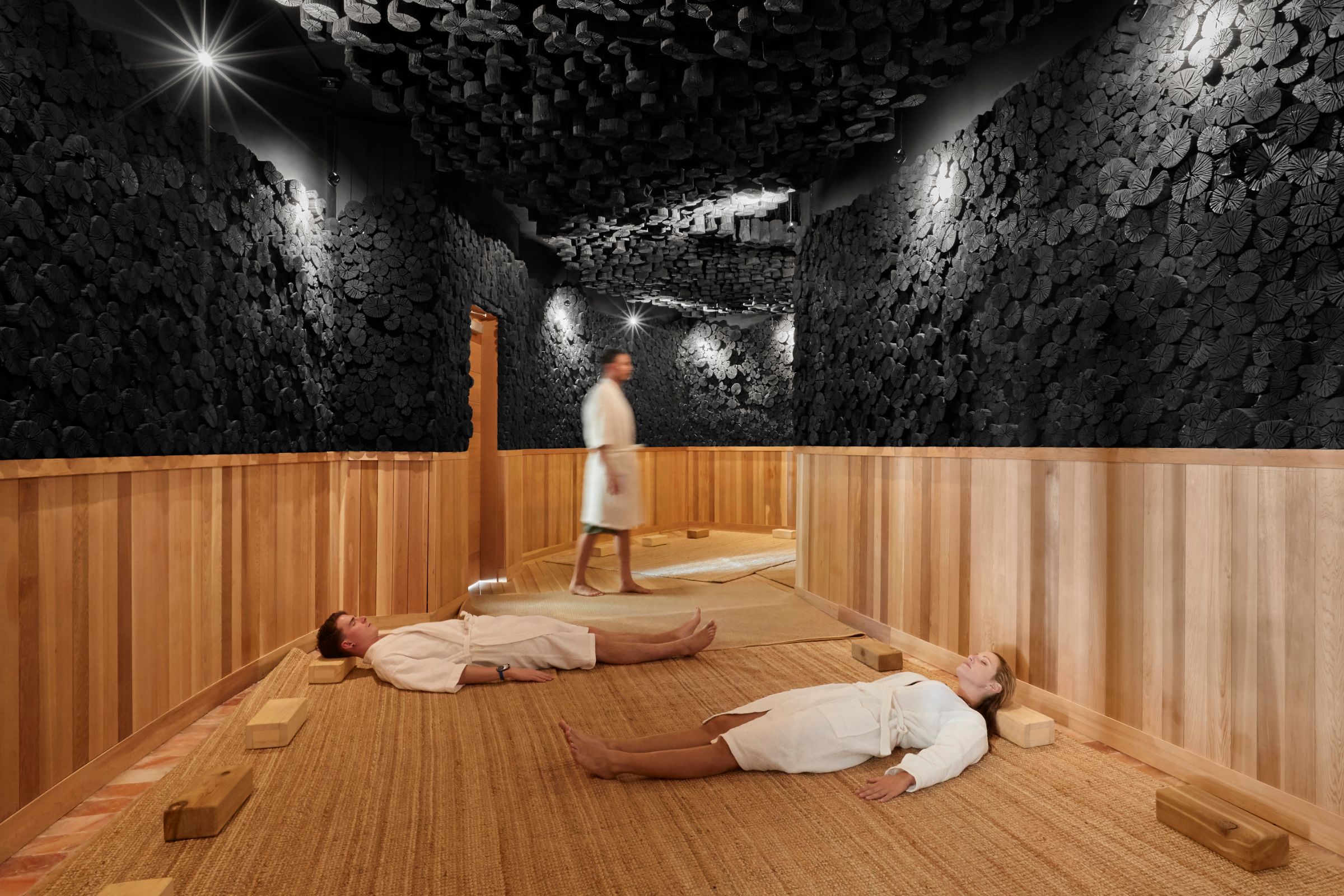 Charcoal Sauna
Releases negative ions, which increases feelings of relaxation and wellbeing.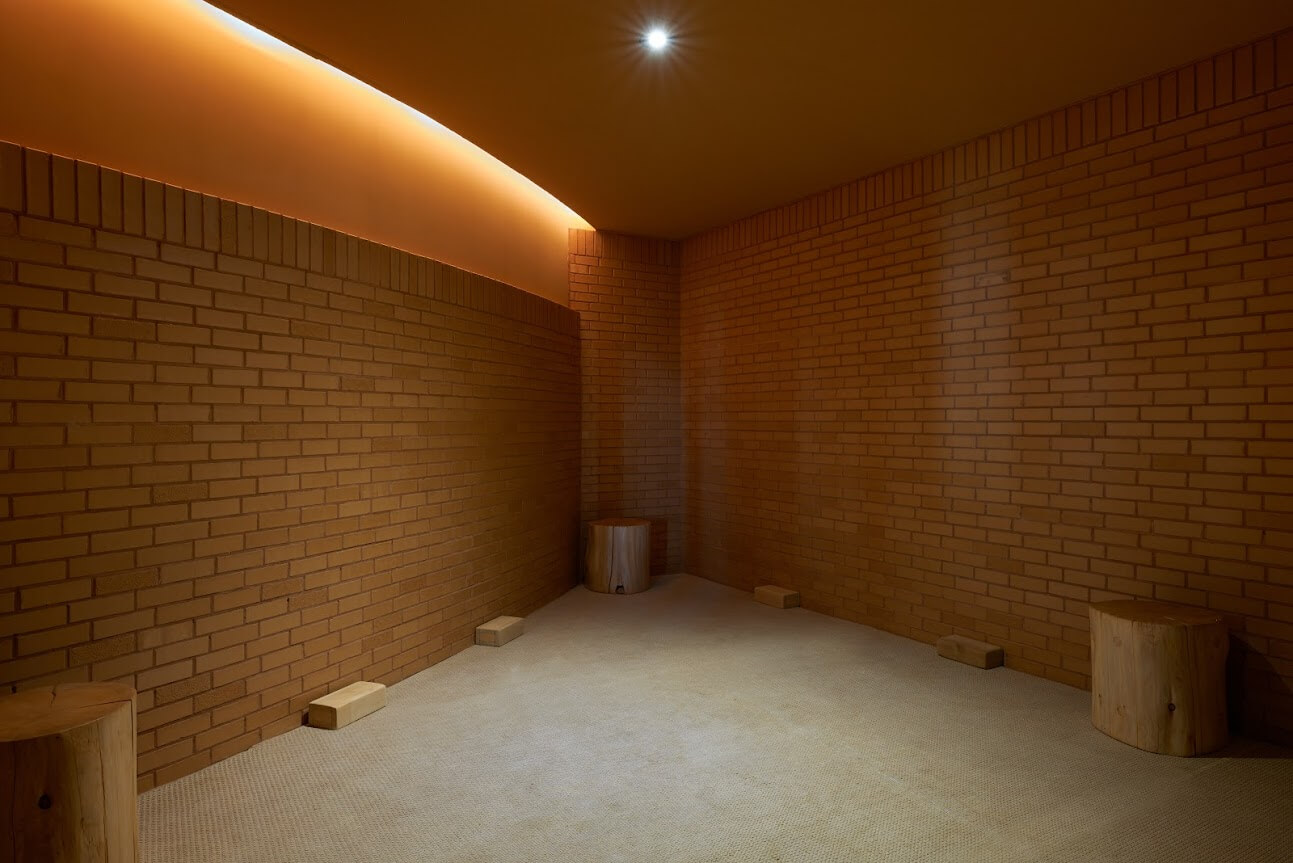 Red Clay Sauna
Features 99% pure red clay imported directly from Korea.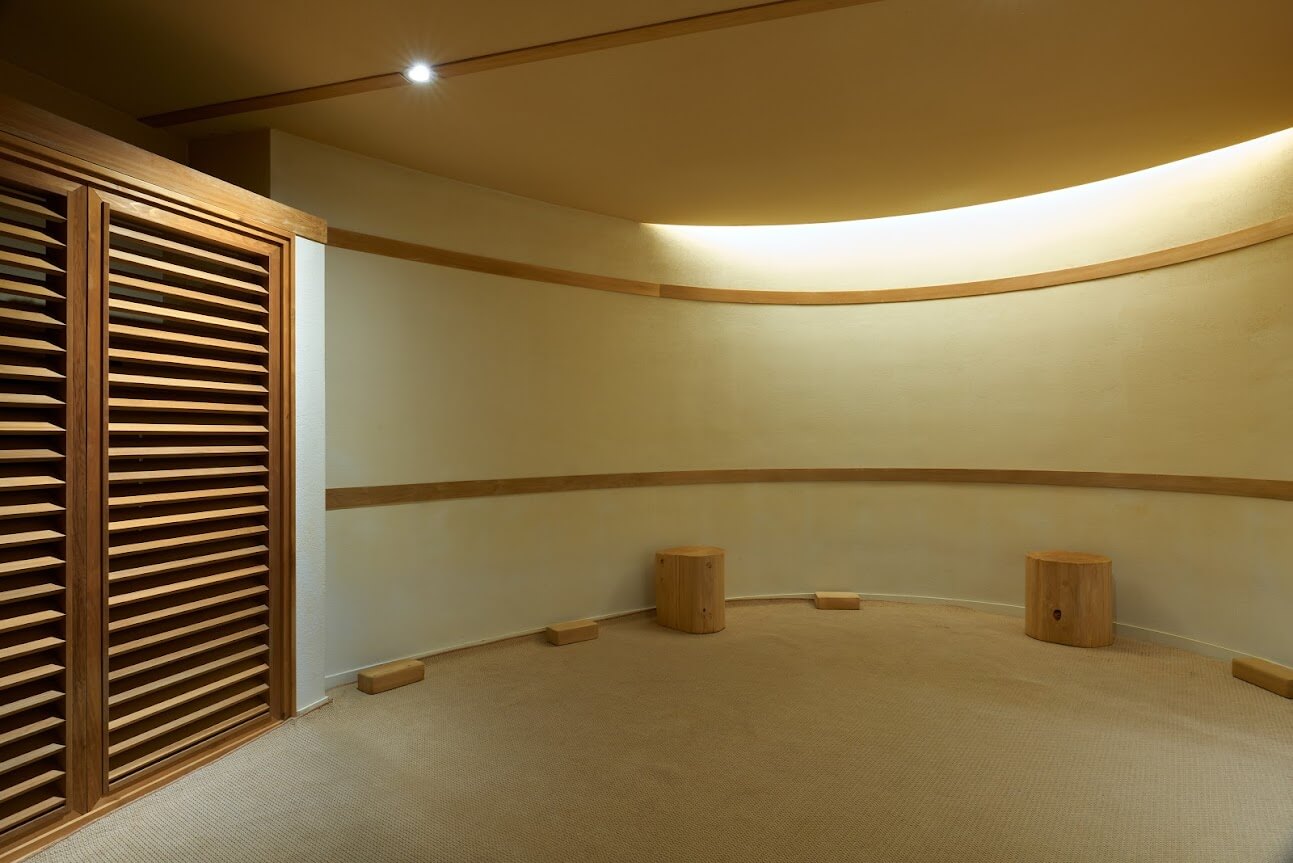 White Clay Sauna
Natural mud that assists in the detoxification process.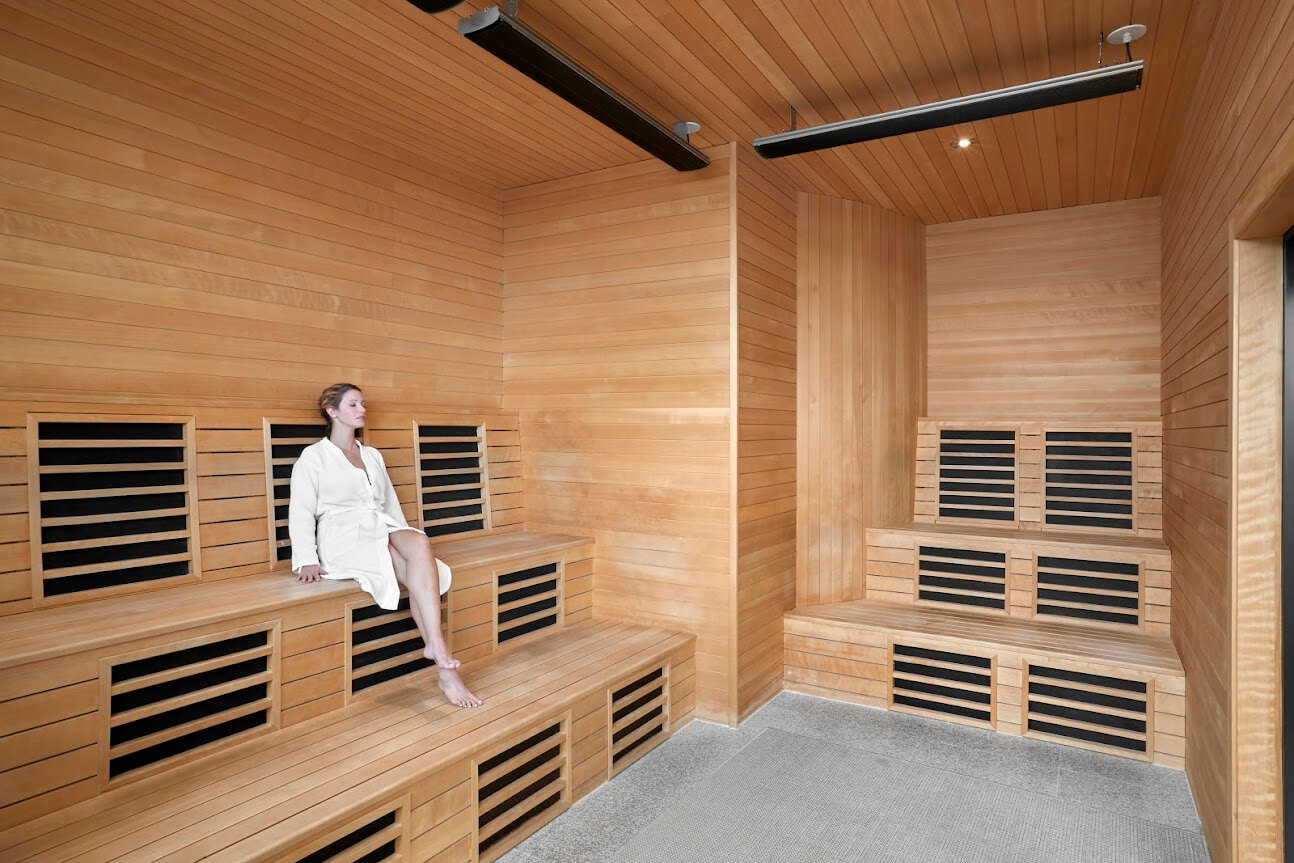 Far-Infrared Sauna
Get the health benefits of natural sunlight without the hazardous effects.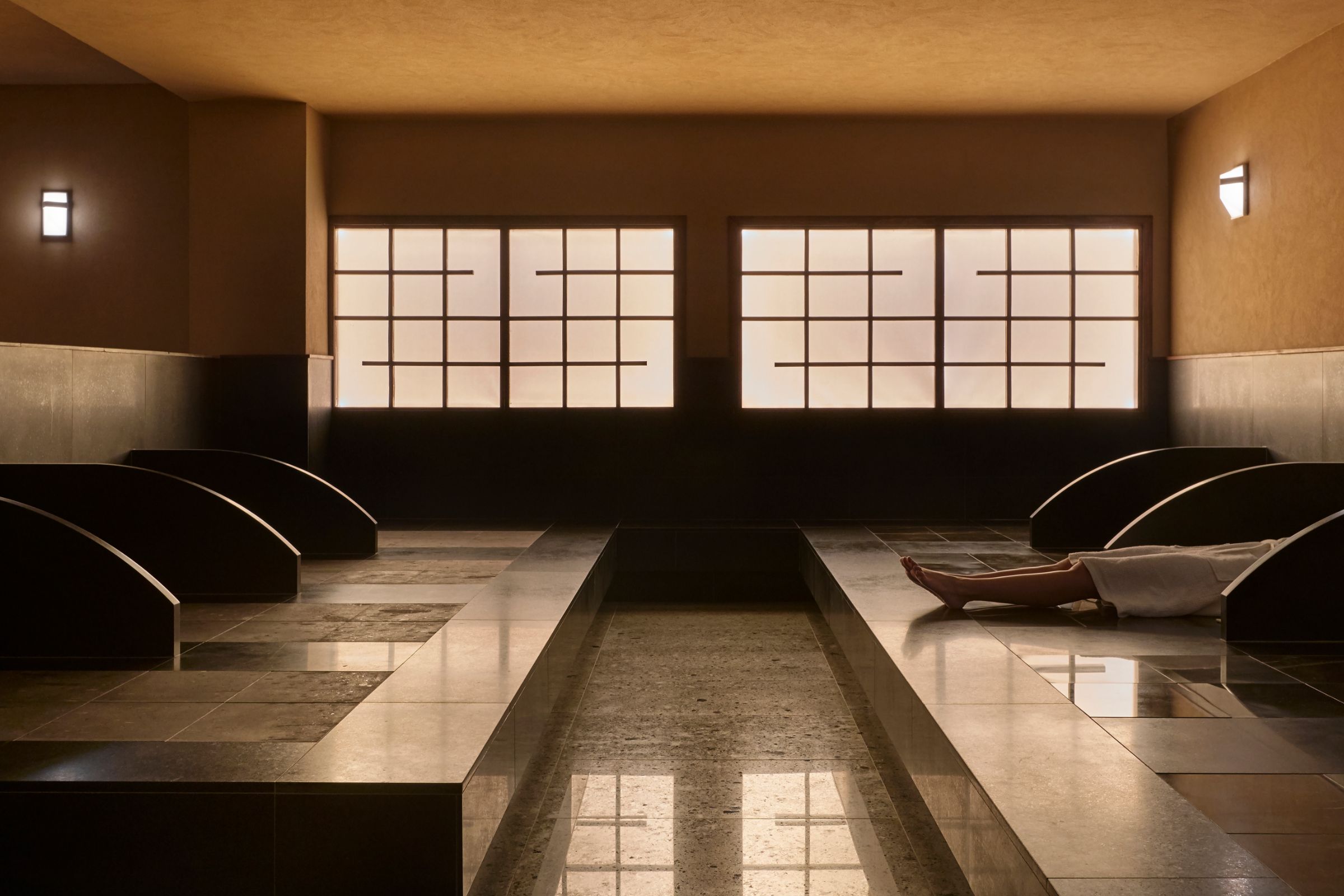 Ganbanyoku Sauna
An authentic Japanese ganbanyoku, or bedrock bathing, experience.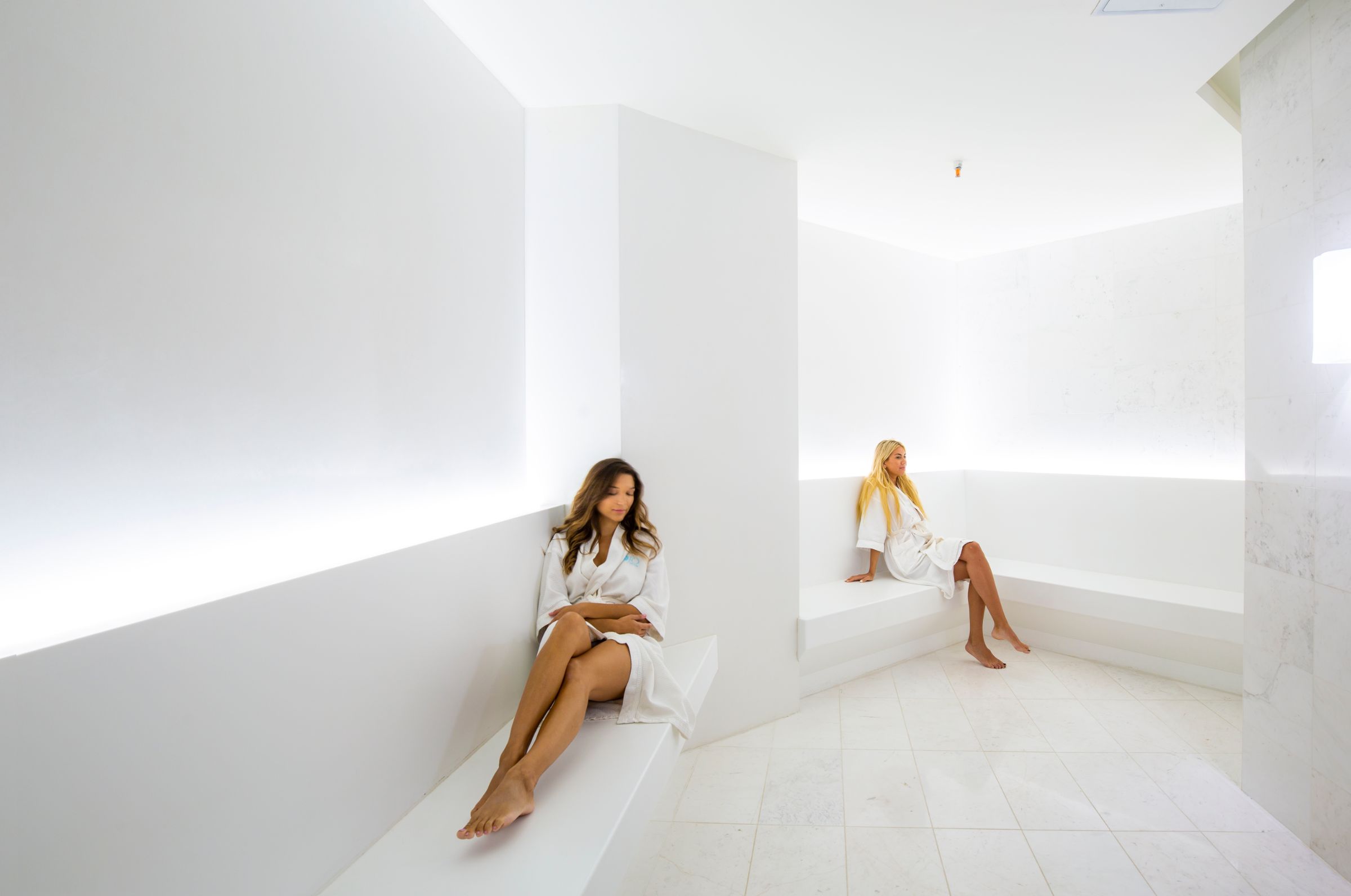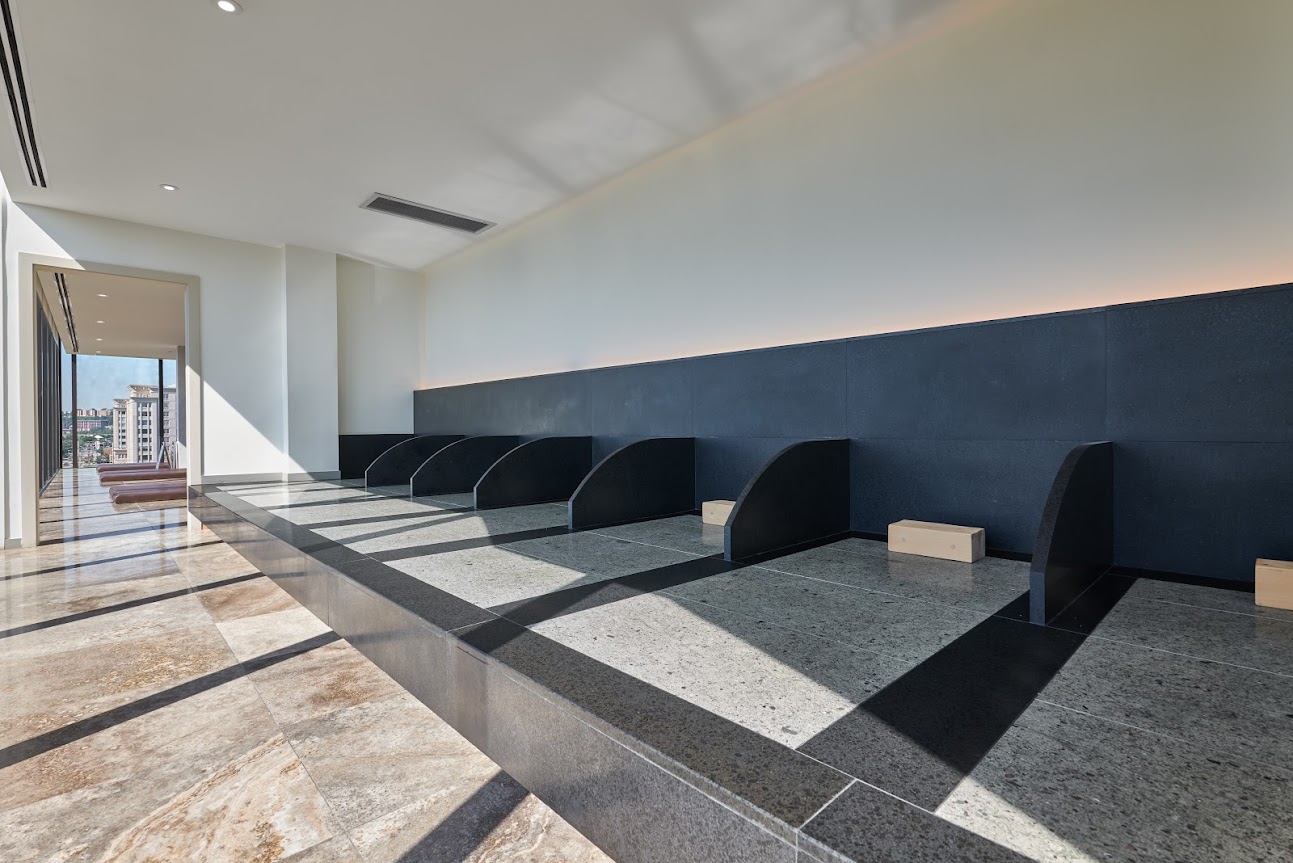 Hot Stone Beds
Traditional Japanese "Bedrock Bathing".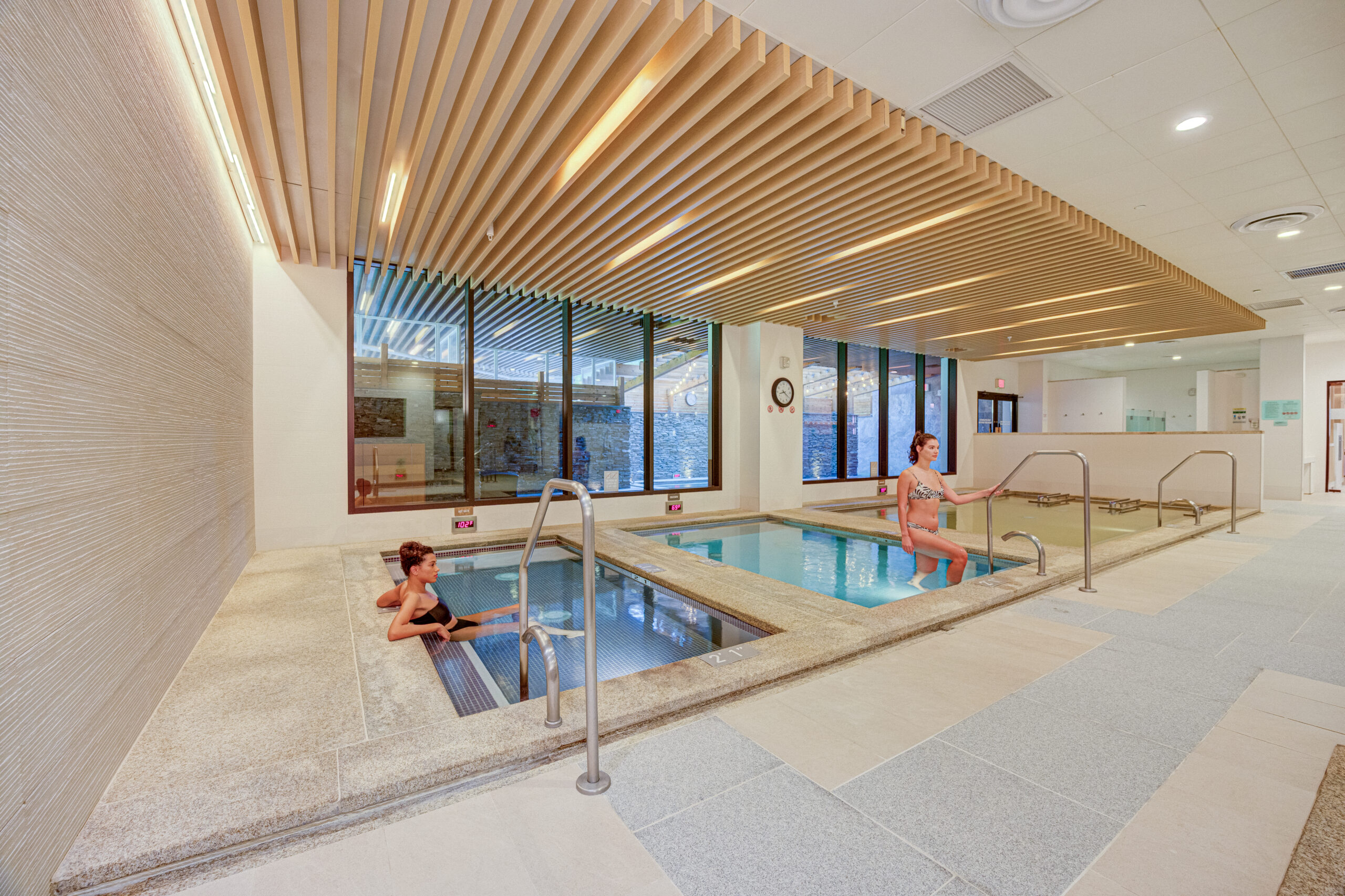 Bath House
Cycle through an invigorating circuit of different temperature baths. Nudity optional.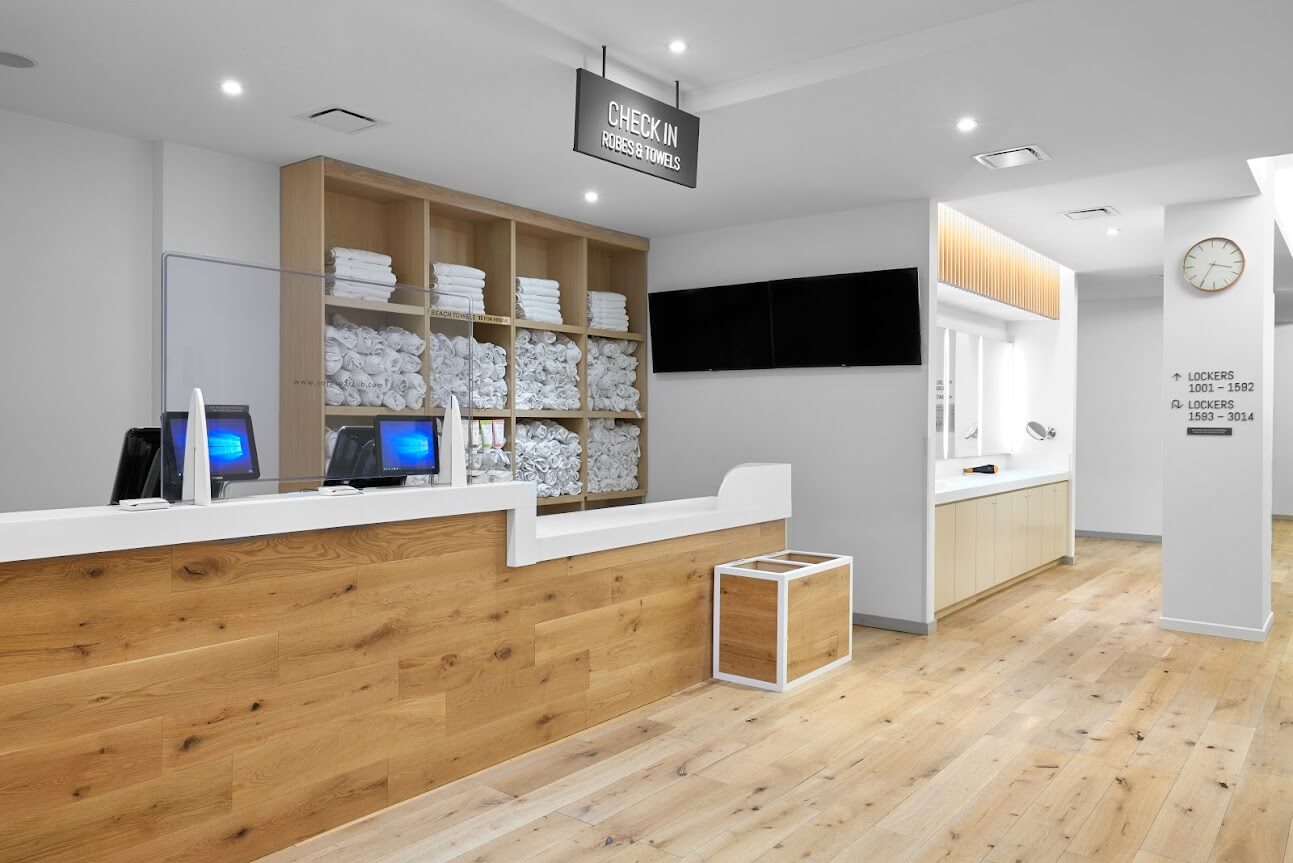 Locker Room
Men's and Women's area with large private lockers to fit all your personal belongings. Towels & robes provided for your stay.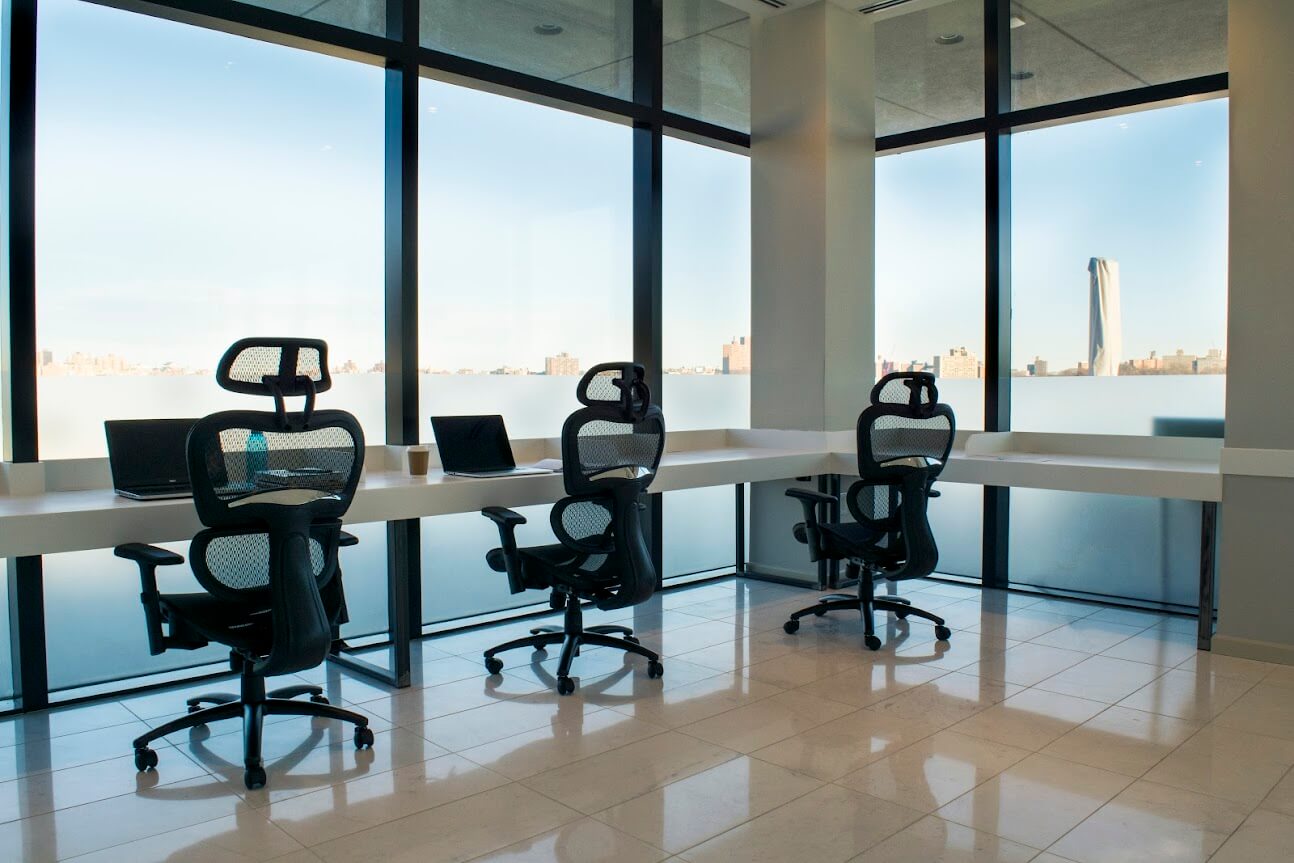 Cowork Space
Achieve maximum productivity in our newly opened Cowork Space for those who want to relax but also still need to get work done. Use of the general cowork space is at no additional cost to your daily admission.
Fitness Center
Now you can work up a sweat before you wind down and relax. Our fitness center is now open! Our state-of-the-art fitness center is furnished with a variety of cardiovascular and weight equipment to help you get re-energized. Not Included in Daily Admission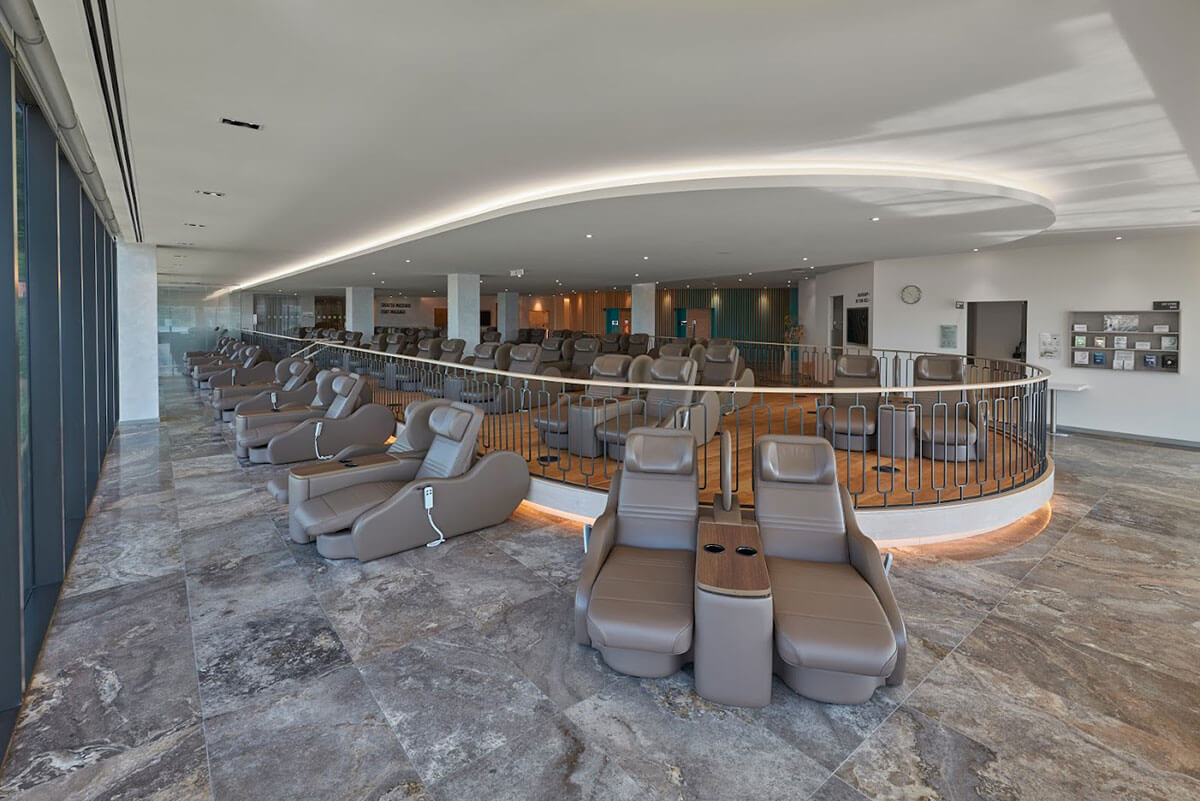 Relaxation Lounge
A designated indoor quiet space located on our 5th floor with reclining lounge chairs and floor mats. Take a quick cat nap, plug-in to headphones, or completely unplug to achieve your perfect moment of stillness.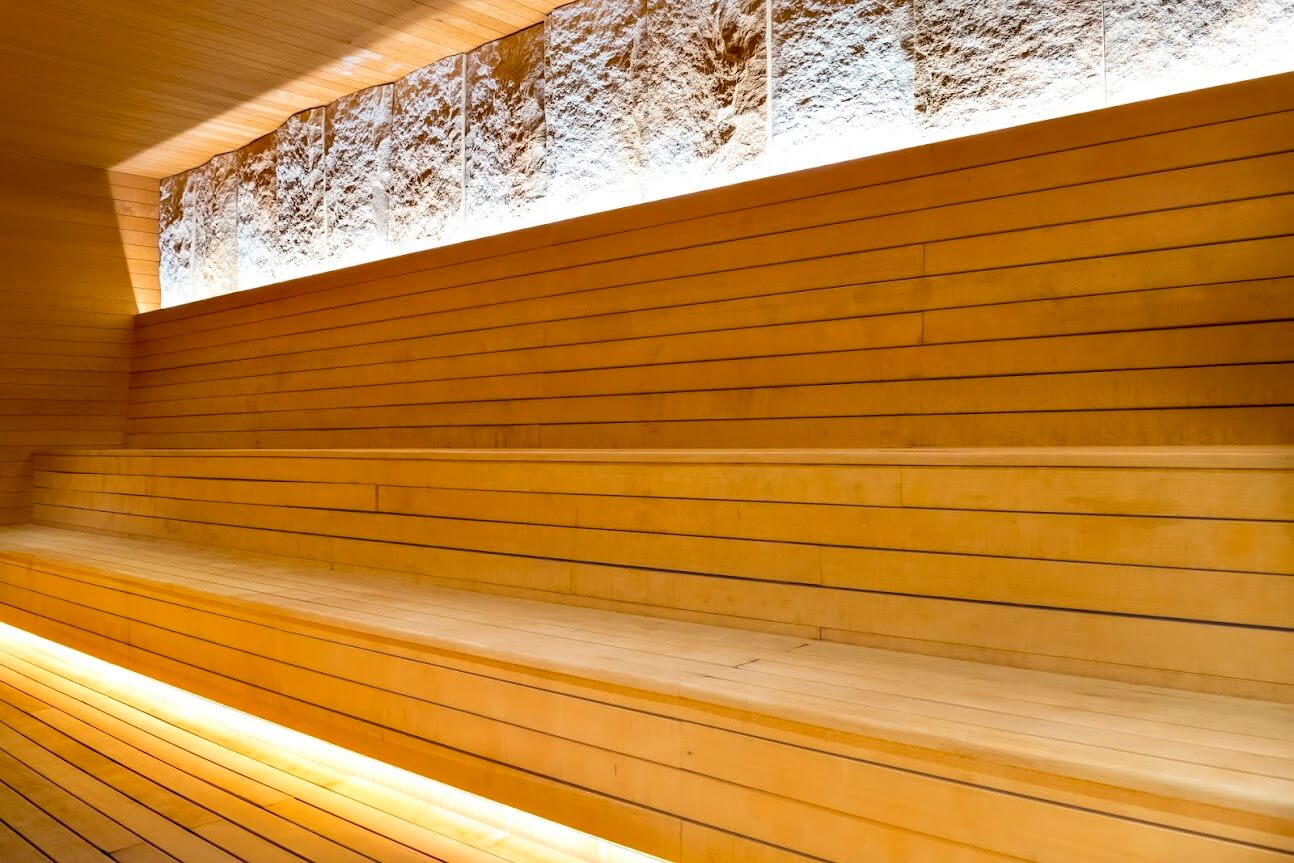 Indoor Dry Sauna
Located inside the bath houses.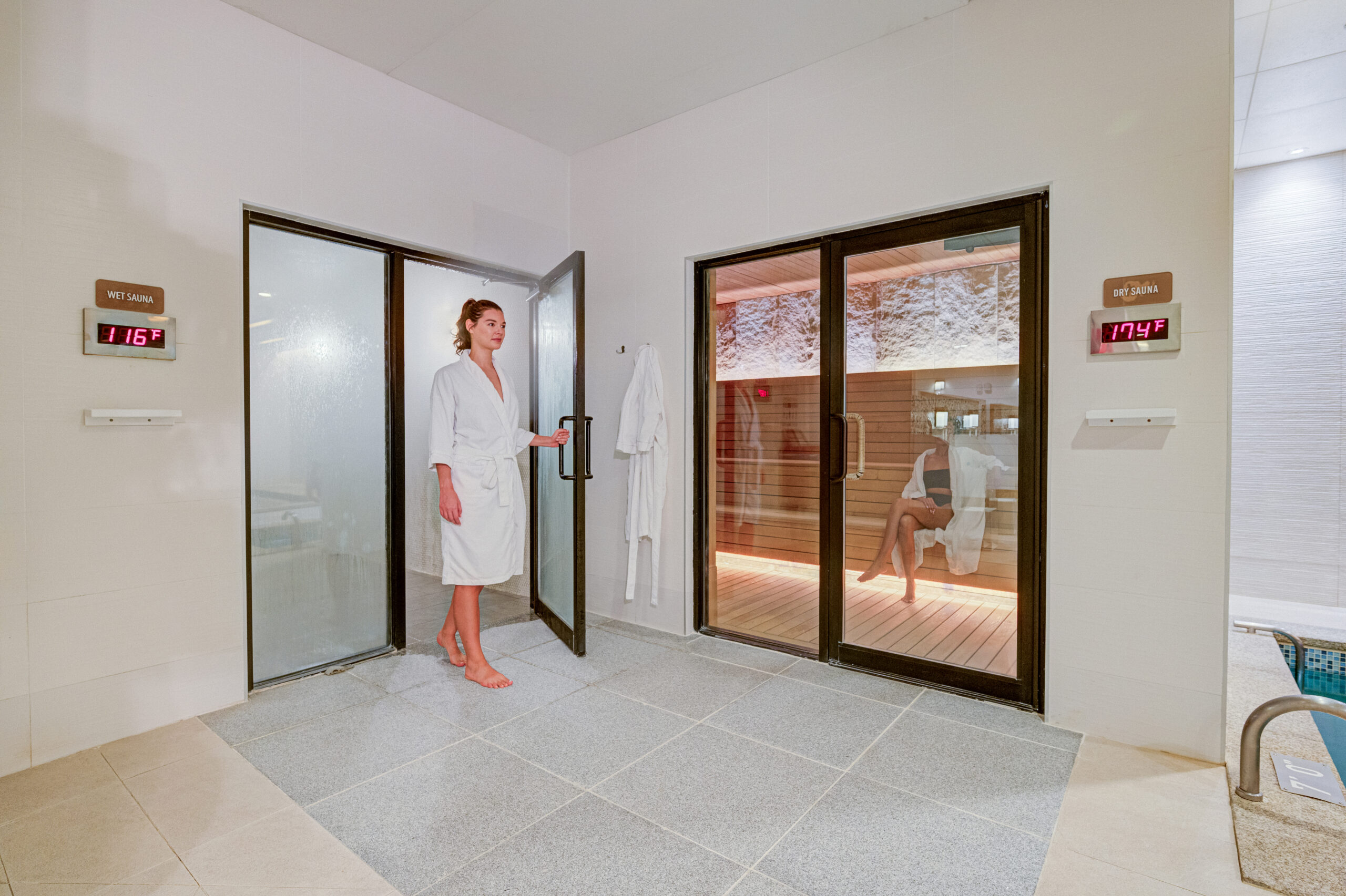 Indoor Steam Sauna
Located inside the bath houses.
Plan Your Visit