Volcanic Sand Bath
Treatments & Services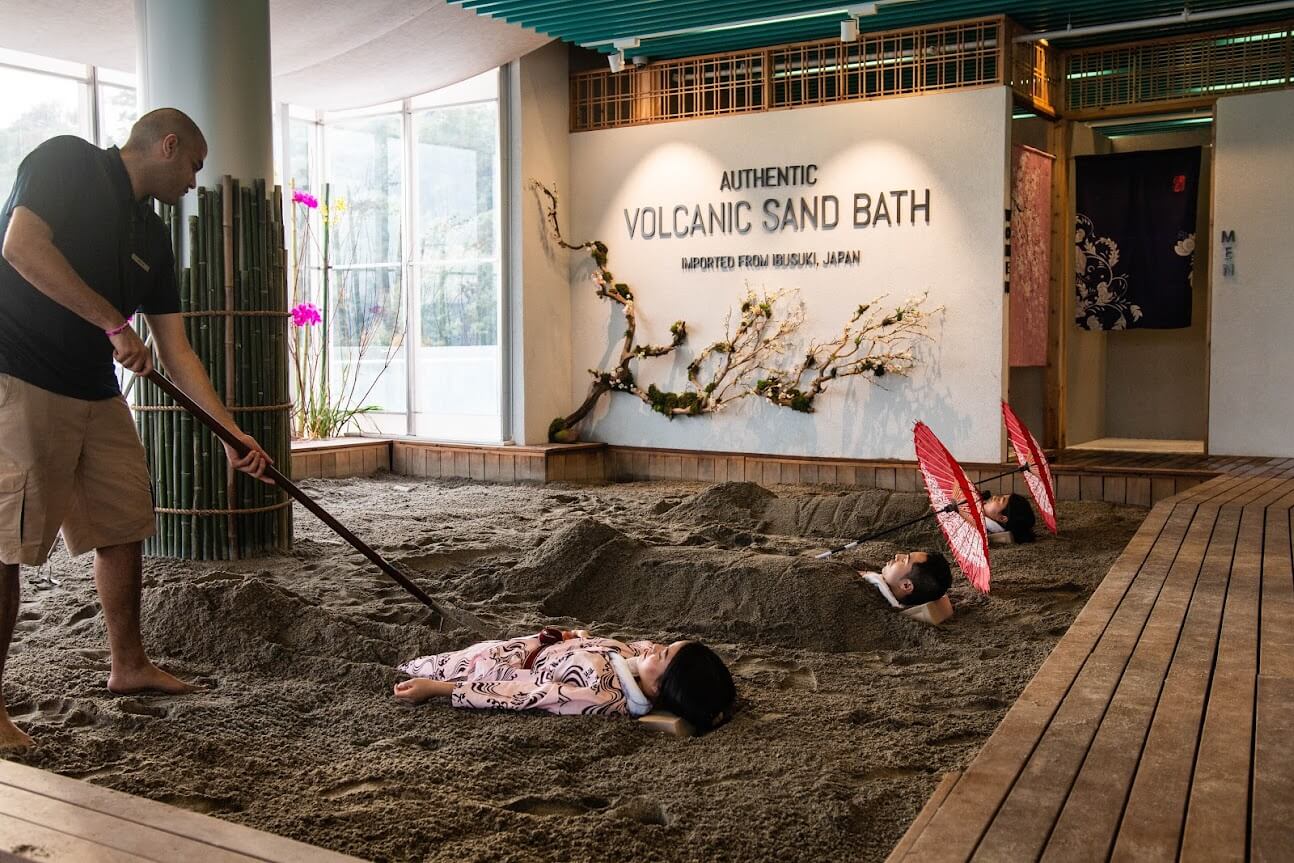 Experience a authentic Volcanic Sand Bath, the only one outside of Japan. Reap the benefits of the Japanese tradition of sand bathing brought to SoJo Spa Club all the way from Ibusuki, Japan in partnership with Hakusuikan. Mineral-rich volcanic sand is naturally alkaline, boosting its detoxifying & anti-inflammatory properties. It also carries heat from underground springs warmed from the nearby volcanoes. We have replicated this experience through state of the art engineering so that you can experience this unique therapy without traveling halfway across the globe.
$20 per session
Plan Your Visit
History of Sand Bathing
Gaining popularity in recent years, sand baths can now be found in spas stretching from the Middle East to Europe and Asia. According to SpaFinder's 2015 report "Top 10 Global Spa & Wellness Trends", sand bathing represents a leading emerging trend that is increasingly gaining traction globally.
However, most spas boasting "sand therapies" (and especially those found in the U.S.) use individual sand massage tables rather than providing the authentic experience that SoJo is offering of a sand bath where guests are covered communally. In-keeping with SoJo's efforts to bring compelling spa treatments from around the world to the tristate area, SoJo has recreated the treatment as closely as possible to how it is experienced in Ibusuki – without the adjacent volcano.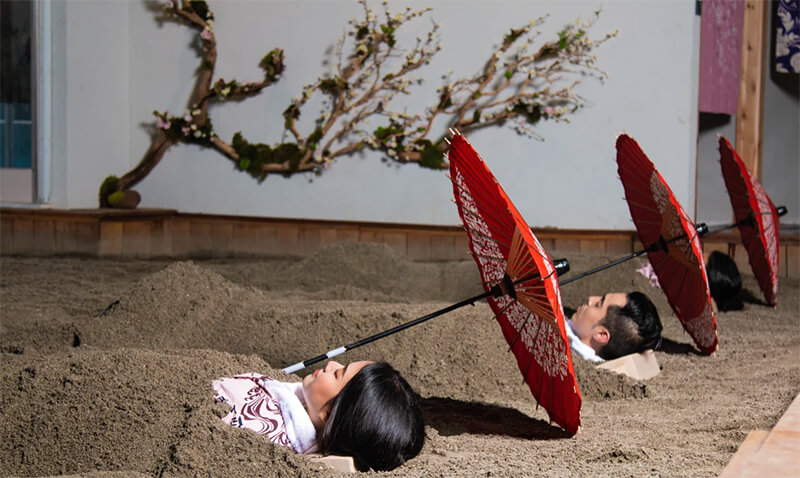 From Ibusuki to Edgewater
SoJo is the only spa outside Japan to offer a treatment using the naturally occurring volcanic sand from Ibusuki. The treatment is provided within a designated 1,200 square feet open air space on the 6th floor of the spa, enclosed so that it can be offered year-round.
How to Experience It Yourself
The new treatment can be experienced by any SoJo guest for $20 per session, added on to Daily Admission which provides unlimited access to all baths, pools and saunas for the day. Guests can sign up on a first come first serve basis for a same-day volcanic sand bath session between 11:15 AM and 6:45 pm daily. Sign up on the SoJo Spa Club app while you're here.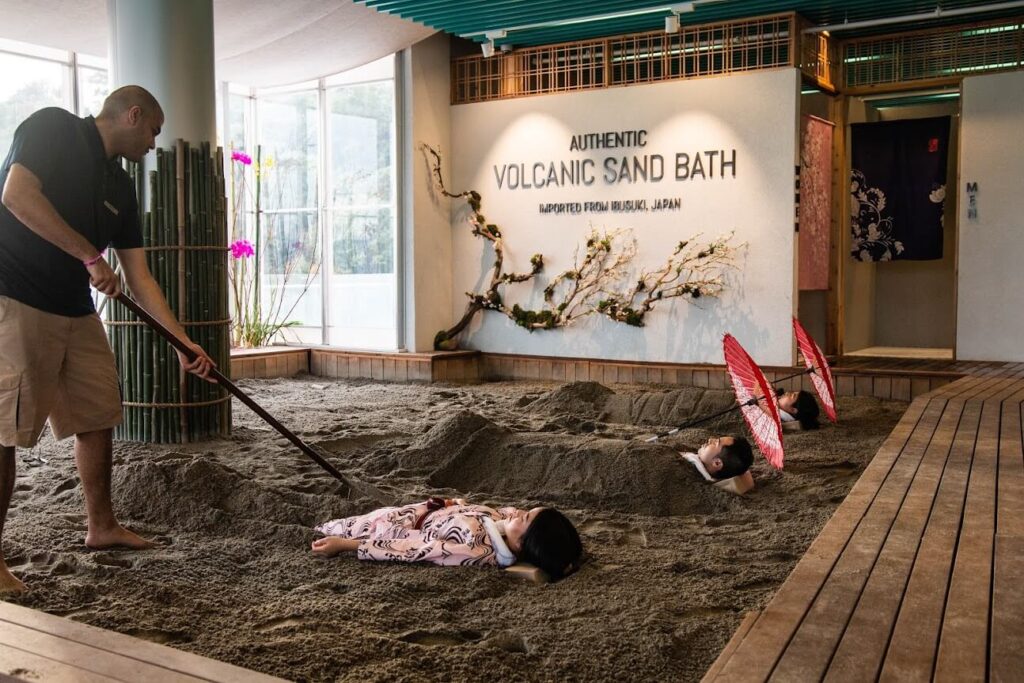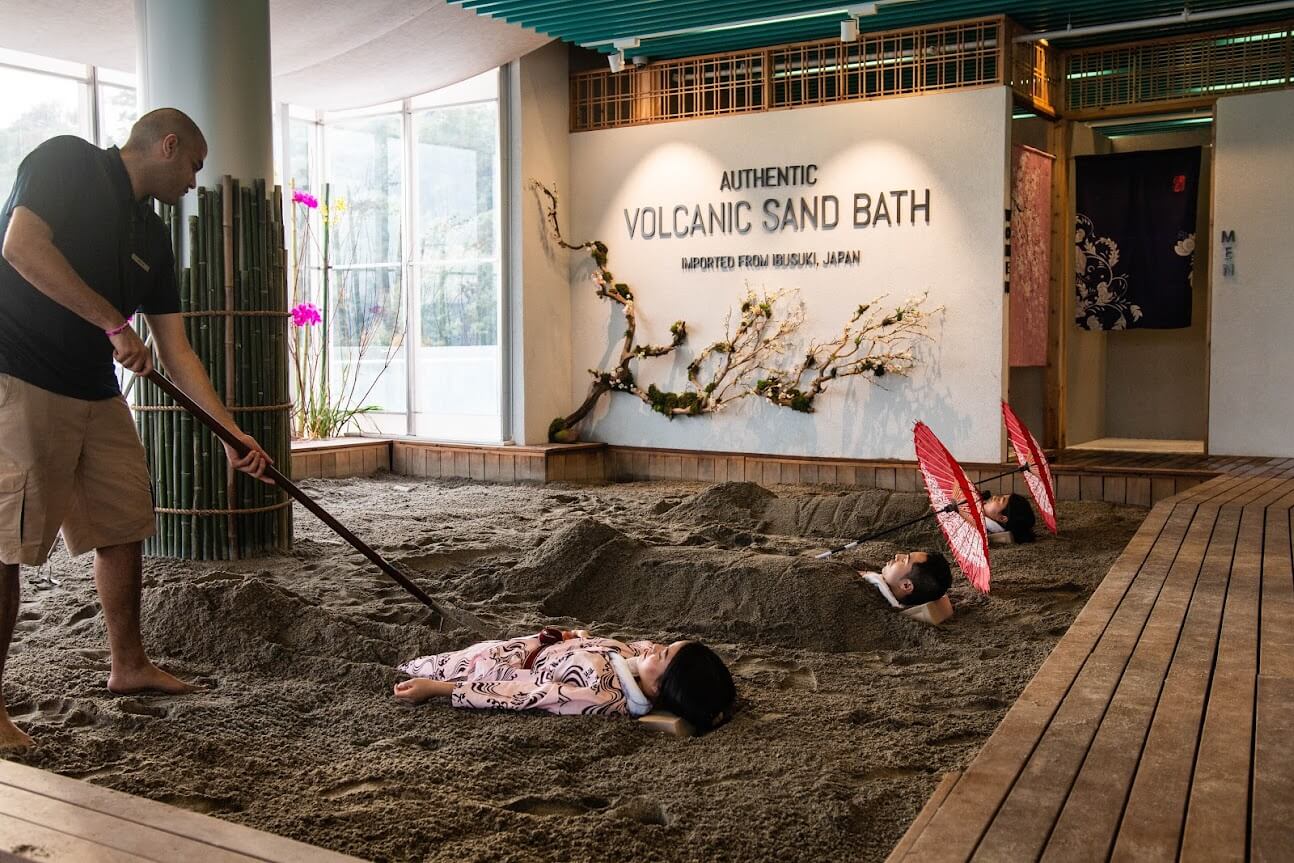 Plan Your Visit